Post by rainforest on Nov 30, 2008 16:59:34 GMT -10
Look carefully at this cross of truncata x hamata.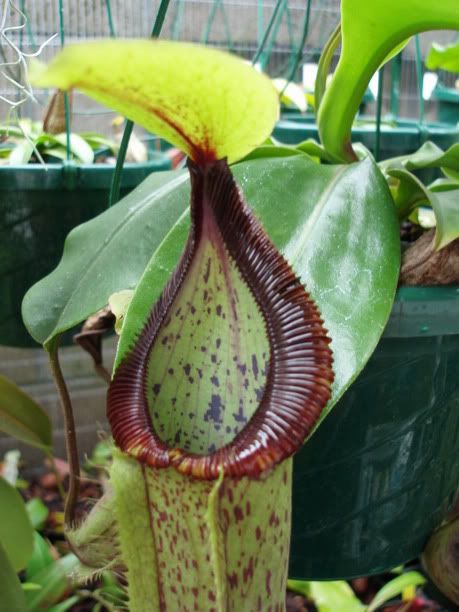 Note the coloration of the dark blotchiness in the lid attributed from N. hamata and show me even one sib x hamata seedling with this characteristic.
The blotches in its lids is clearly from hamata like rudimentary follicle glands. Also note the blotches on the distinct hamata-like pattern. The coloration of the dots are found OUTSIDE of the pitcher with the reverse pattern showing through in reverse inside the pitcher. You would think that this coloration would supersede sibuyanensis coloration and pattern. Note the wings with hair-like extensions (like eye-lash extensions) on a distinct leaf-wing. Note the shape of the lid in relation to is opening and posture from the peristome/mouth.
Look at the shape of N. hamata carefully.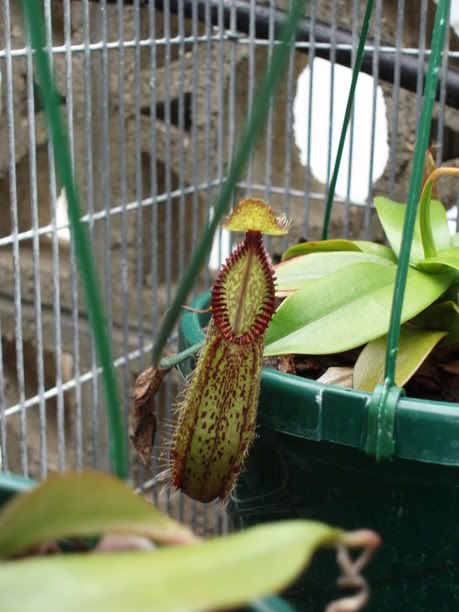 See anything even resembling anything here in the disguised sib x hamata seedlings?
Compare hamata with Predator and compare hamata with sib x hamata.
I guess everyone can be convinced by TonyP's illustration that the sib x hamata looks very much so like how hamata looks like Predator.
NO WAY JOSE CAN THIS BE EVEN RELATED!!! ANYONE SEEING HAMATA IN THE SIB X HAMATA IS JUST KRAZIE!!!!
What do you see?
M