Post by leilani on Aug 13, 2012 23:26:34 GMT -10
The following is a listing of
N. clipeata
hybrids I have attempted here at the nursery. Most of these are still quite small and it will be some time before they completely reveal themselves. No peltate leaves yet but several crosses are hinting at that eventuallity.
I plan on updating this post with new pictures as these plants mature.
---
Complex hybrids made with N. clipeata x ventricosa and N. clipeata x eymae ……
N. Clarabell NN2490102
N. (clipeata x ventricosa) x (mirabilis x (northiana x maxima))I'll add some pictures of this one later.
N. Abere NN5230103
N. (clipeata x ventricosa) x merrillianaThis is a favorite but slow to grow.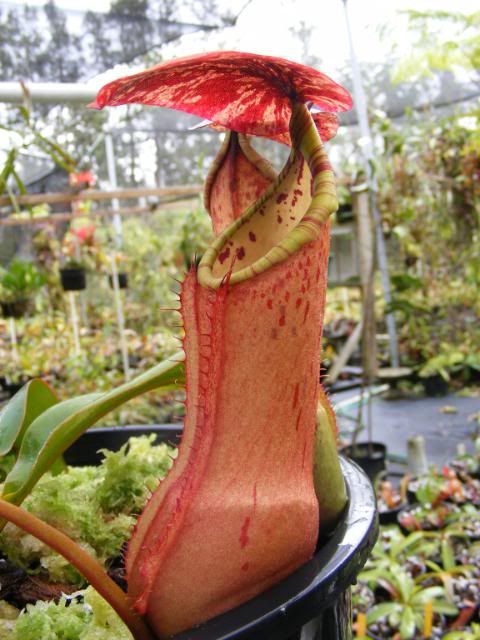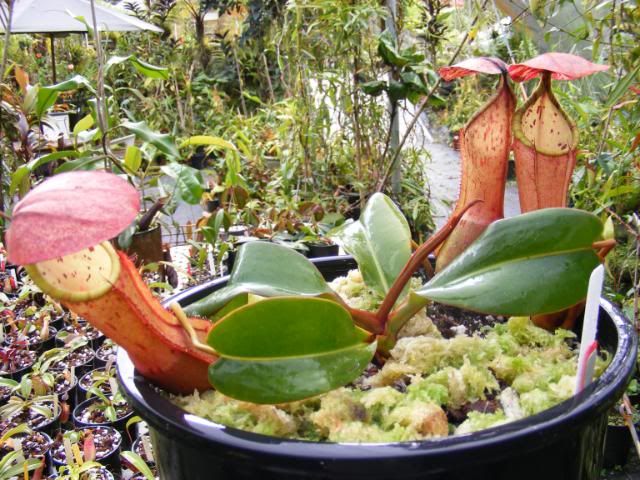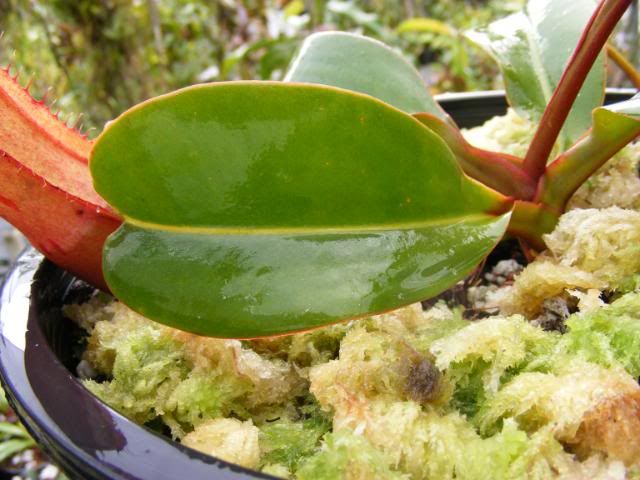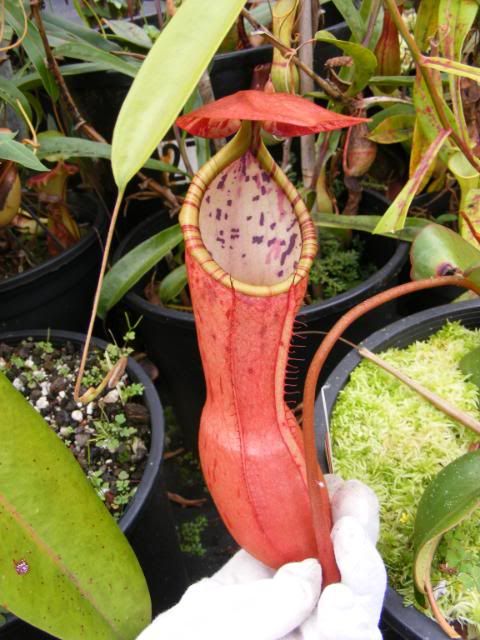 N. Aurora NN3860884
N. (clipeata x ventricosa) x alata
'variegata'
This is a combination of the two plants pictured below.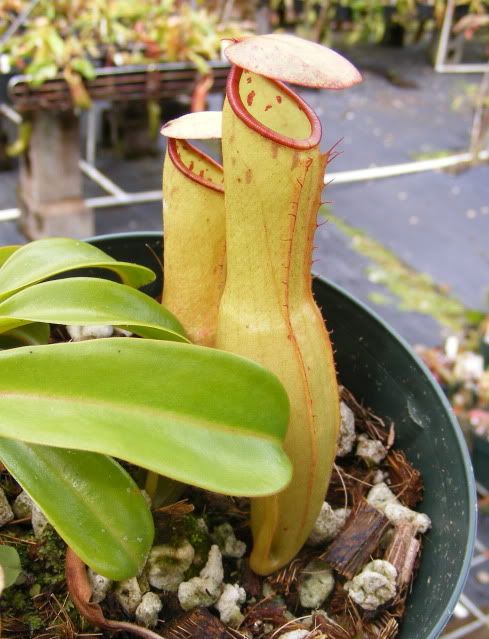 N. Sultan NN4300885
N. (clipeata x ventricosa) x (truncata x veitchii)This complex combination produced some very interesting plants. There is a good deal of variation of expression within the grex with those leaning toward the N. truncata x veitchii male being extra nice.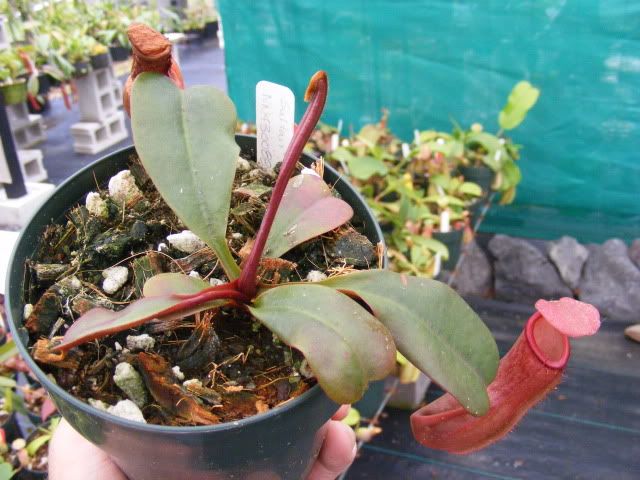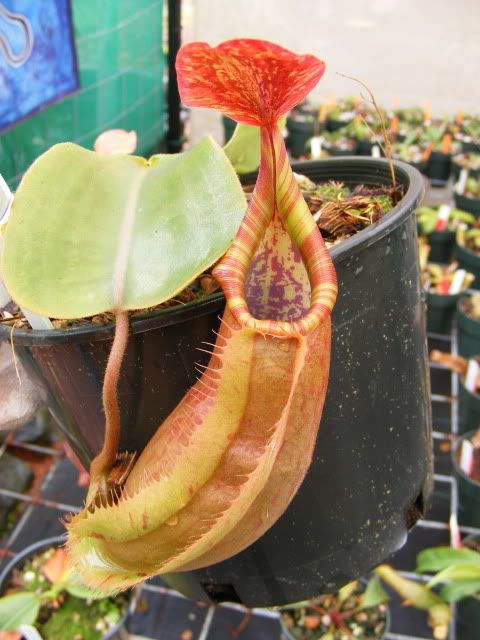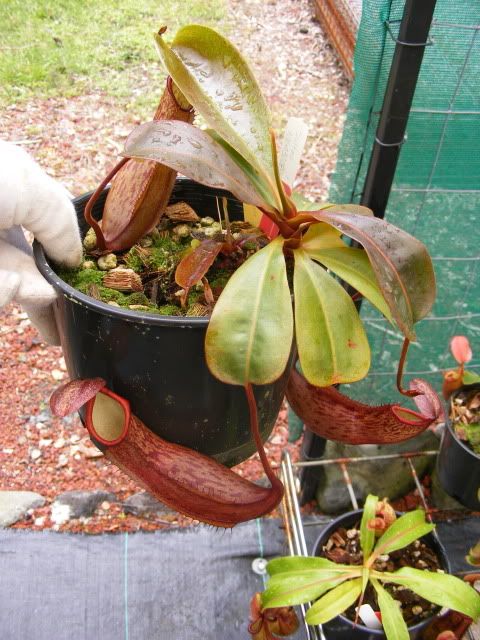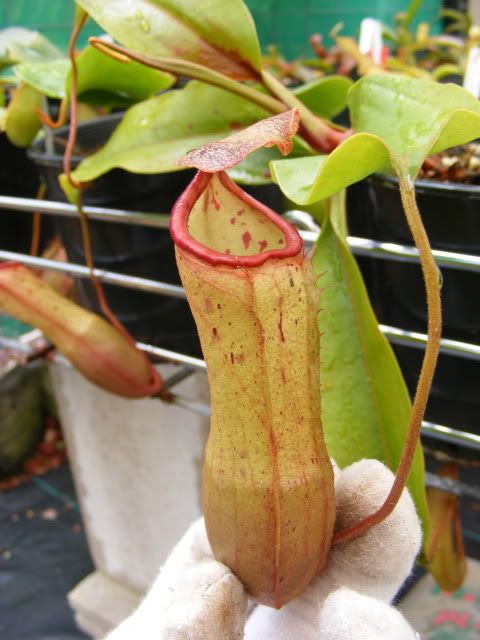 N. Magnesians NN5250928
N. (clipeata x ventricosa) x rafflesianaI'm hoping these will be easier to grow than N. clipeata x' rafflesiana.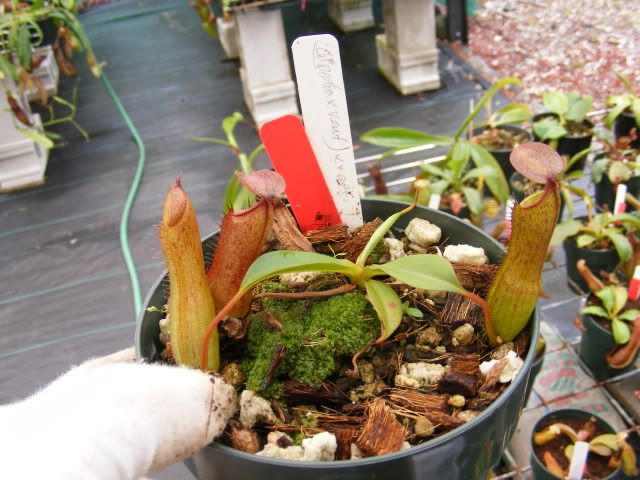 N. Mystery Dance NN4990826
N. ((kampotiana x maxima) x truncata) x (clipeata x eymae)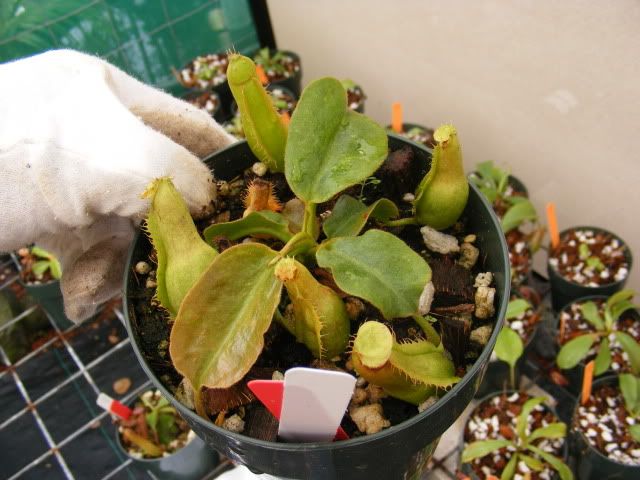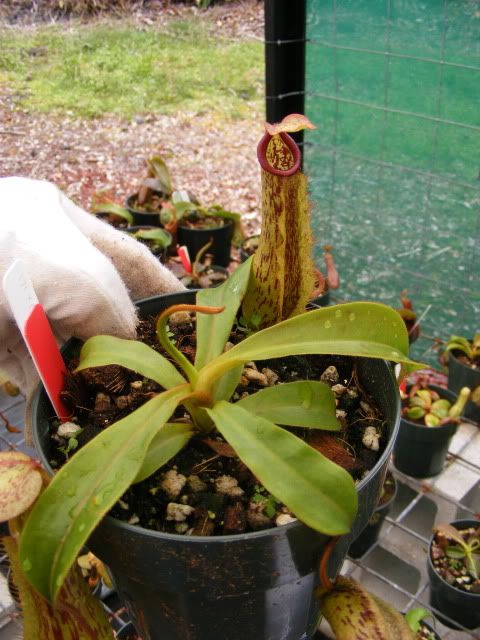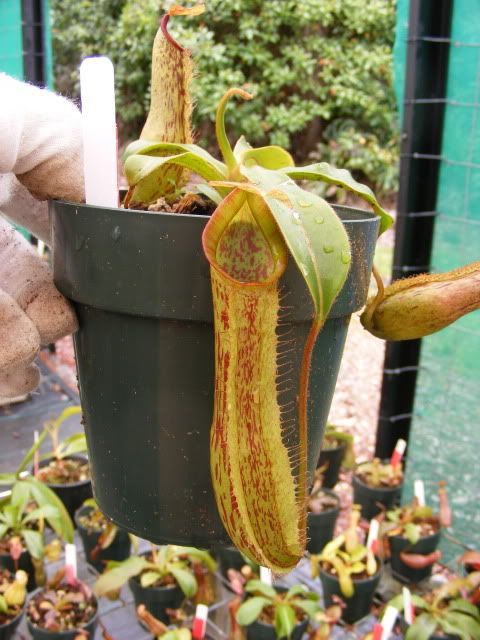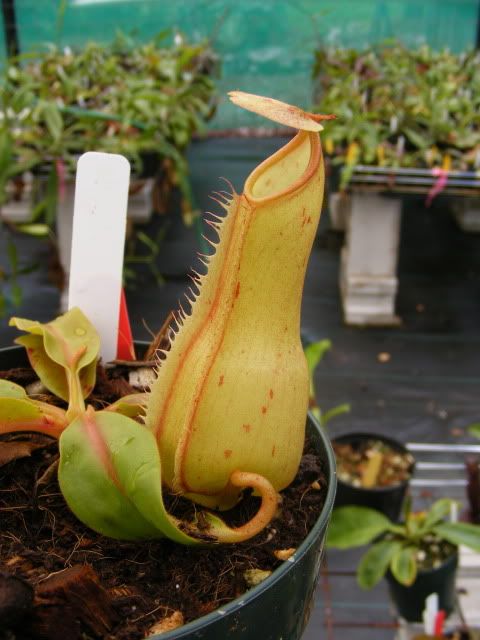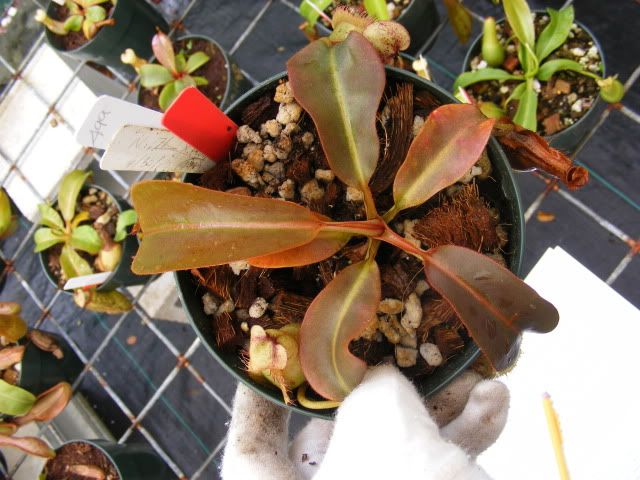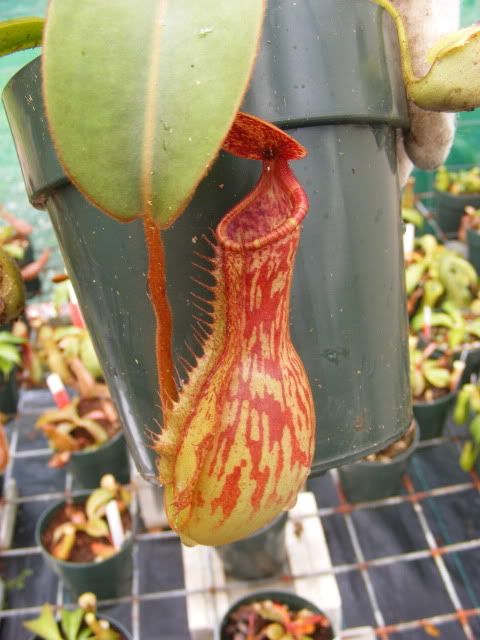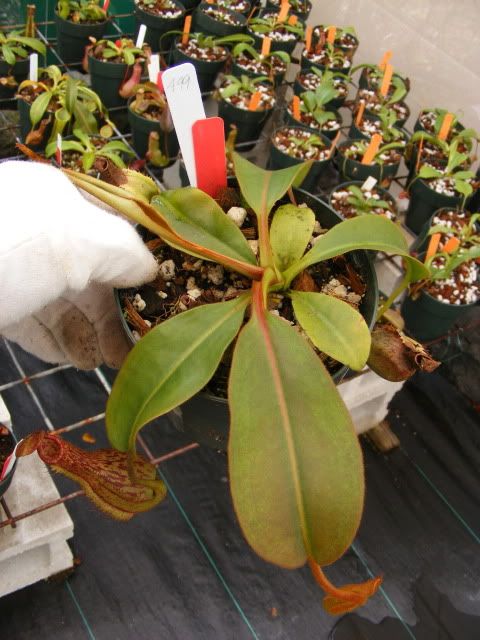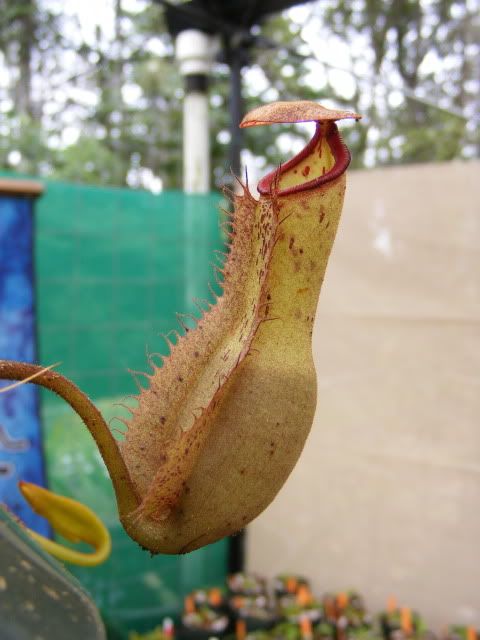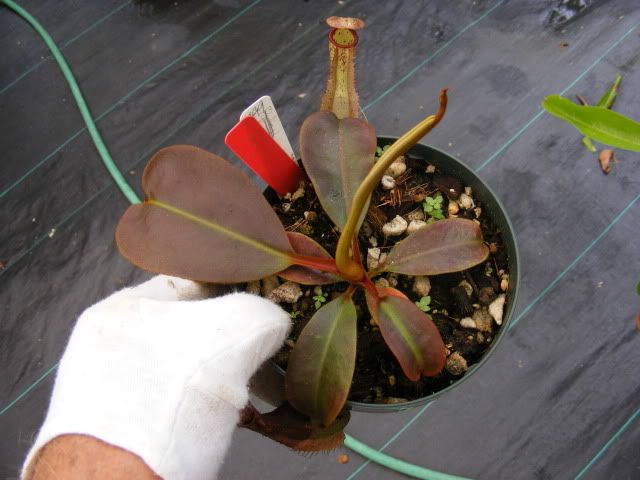 NN5691282
N. (sibuyanensis x (macrophylla x' lowii)) x (clipeata x eymae)This is a very recent attempt still in the germination process.

---
Primary hybrids ……
N. Ohzora NN4960909
N. insignis x clipeata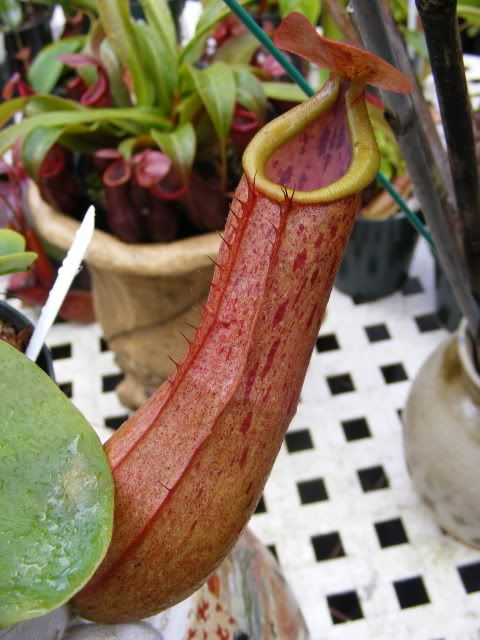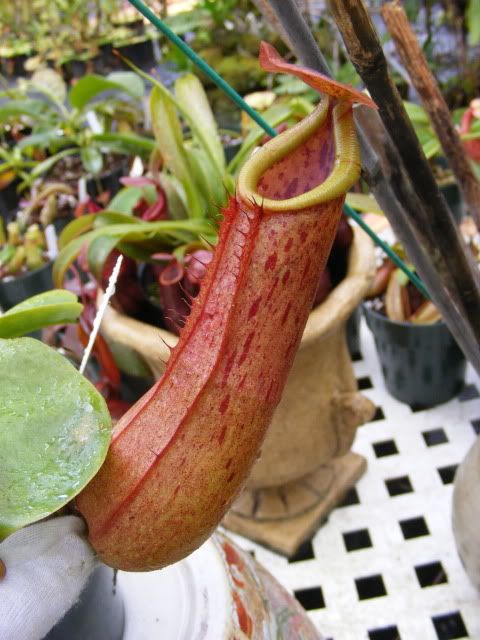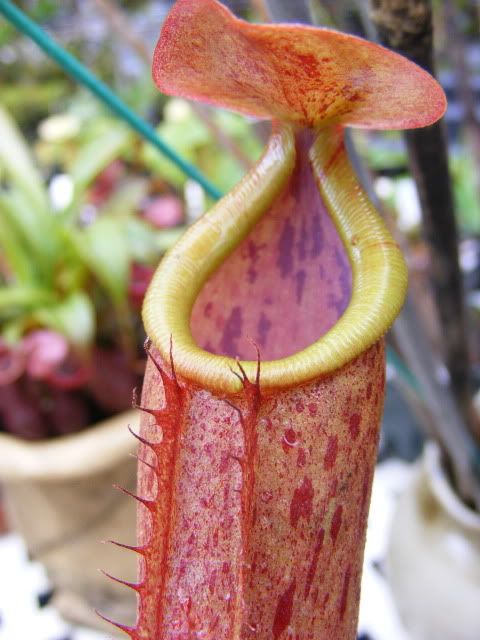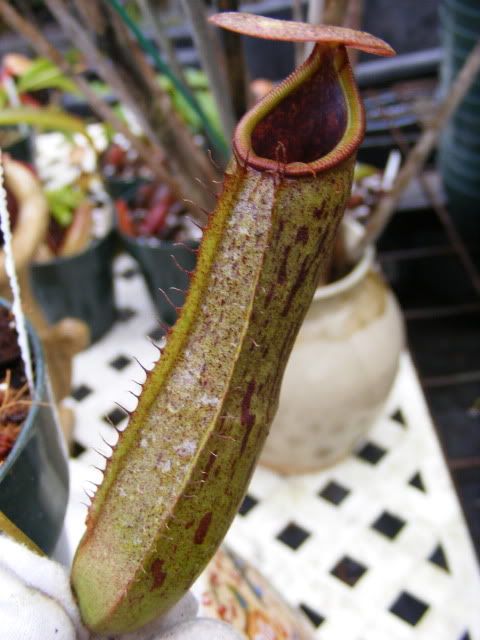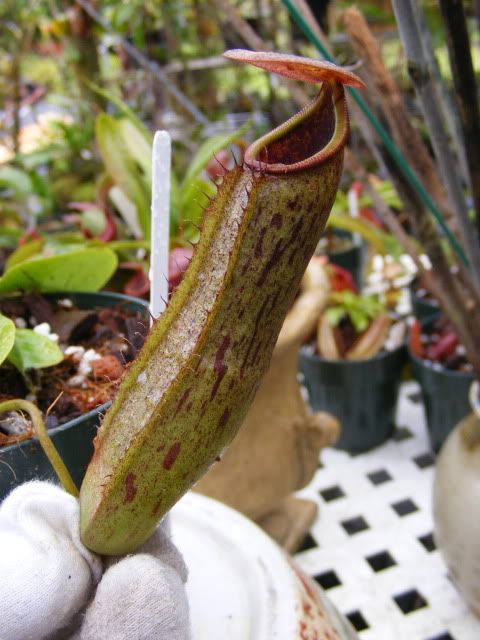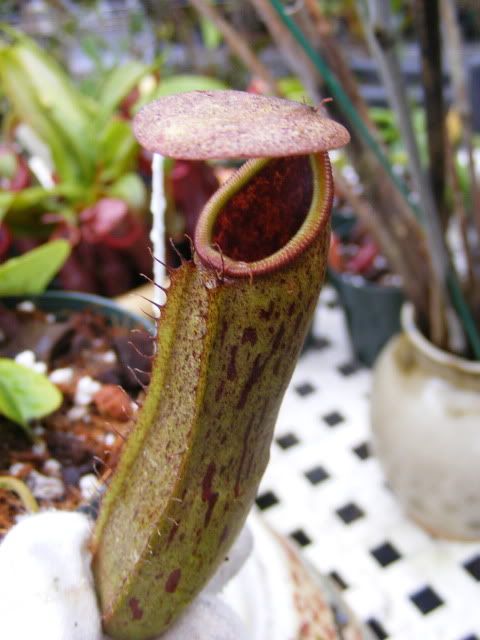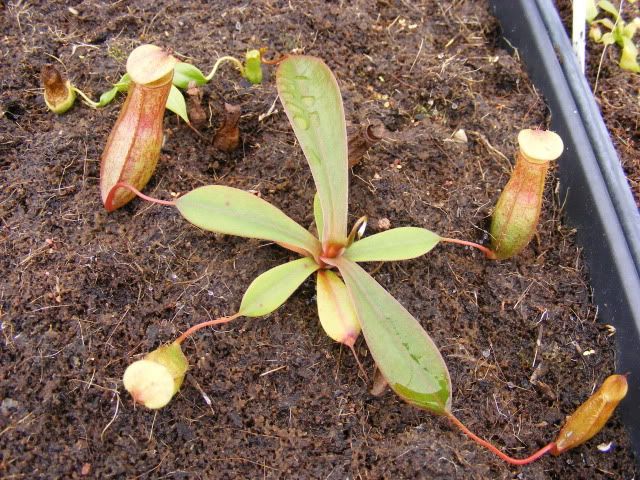 N. Shaleen NN5060871
N. bellii x clipeata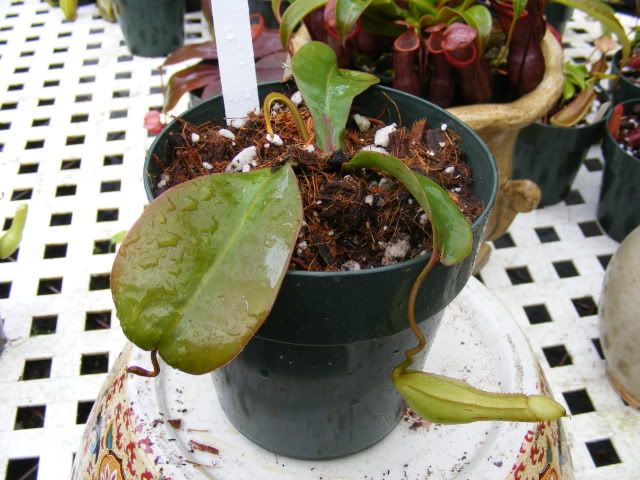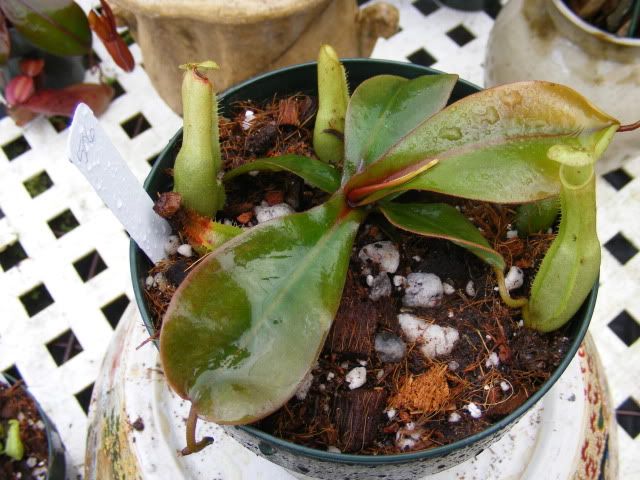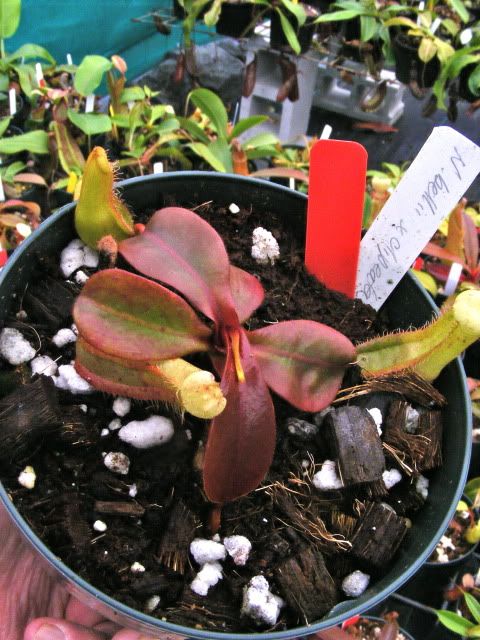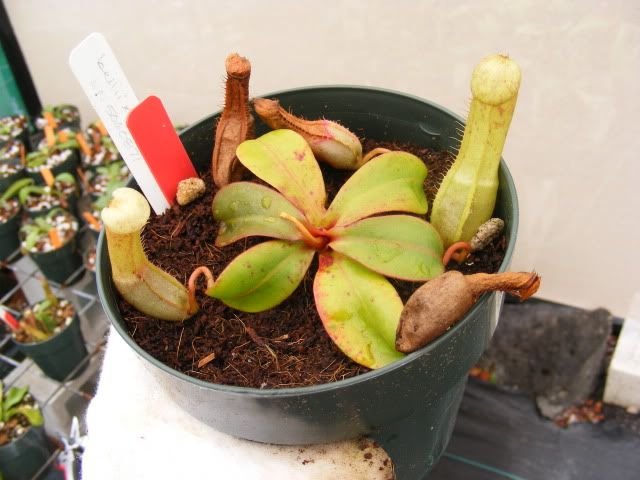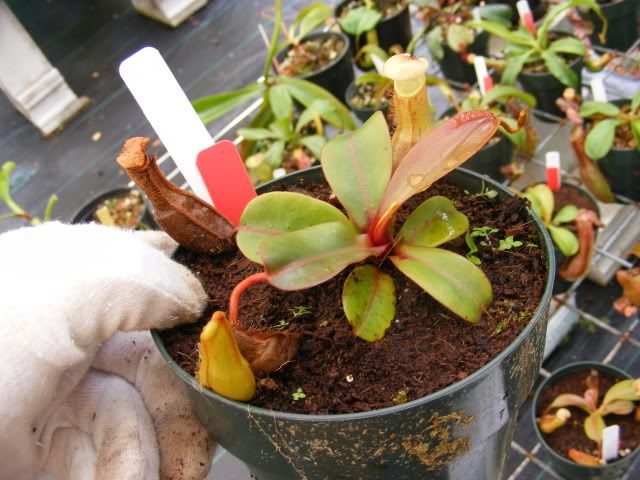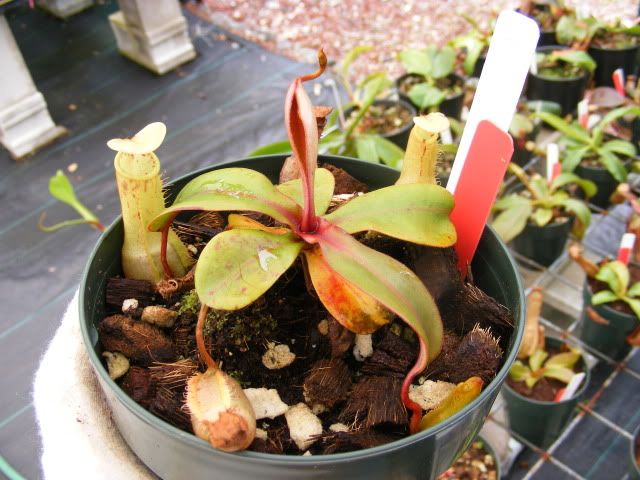 N. Terpsichore NN5071049
N. singalana x clipeata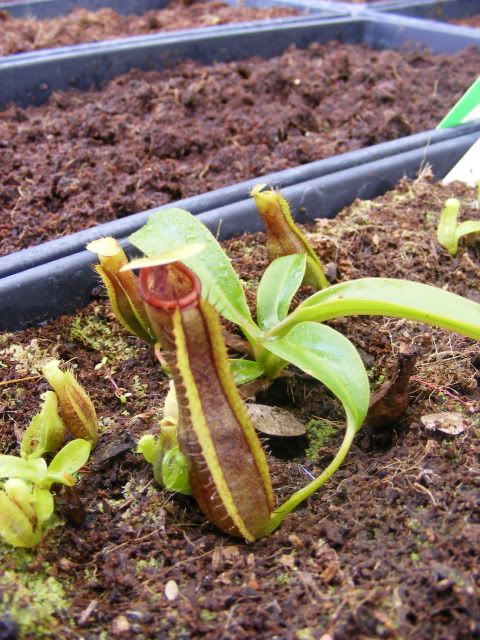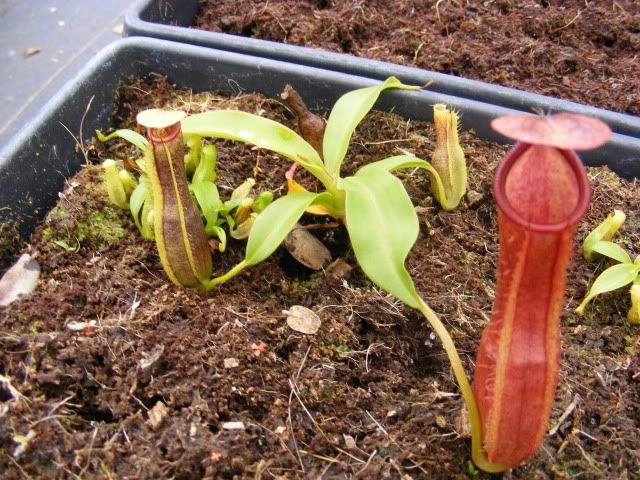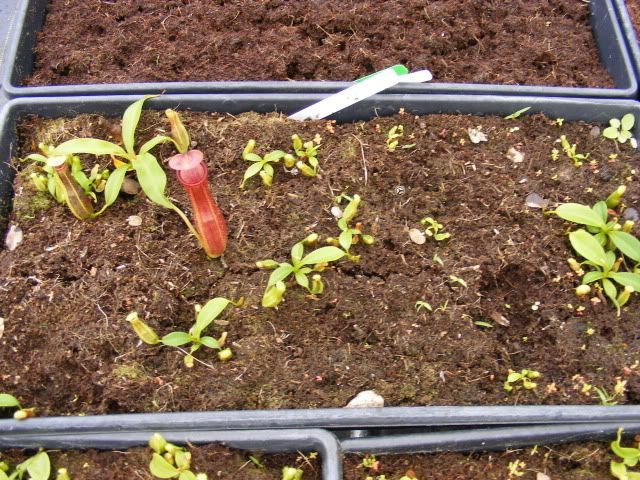 N. Thuraya NN5090831
N. alata
, boschiana mimic
x clipeataBoth parents have nice bulbous bases and the hope here was to make a callipygian pitcher .
;D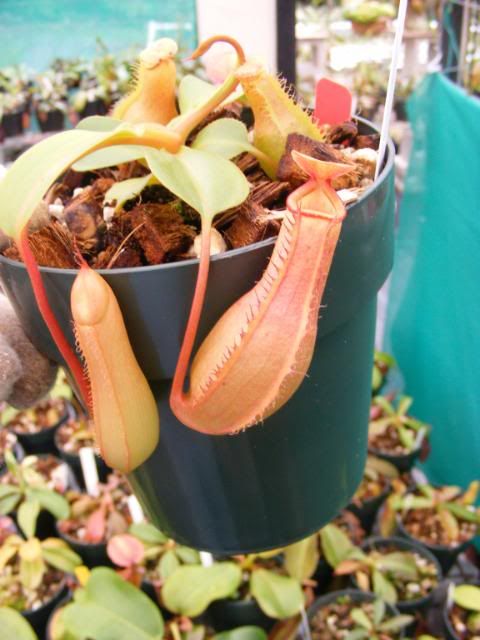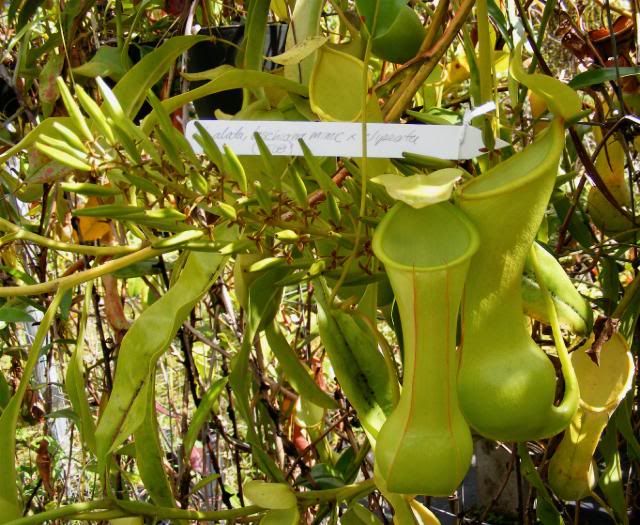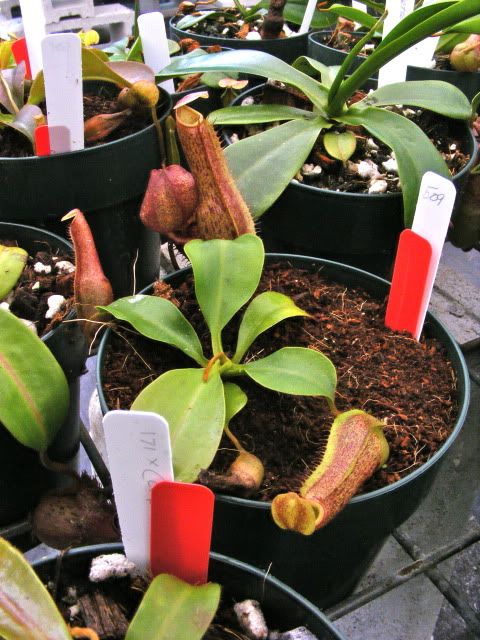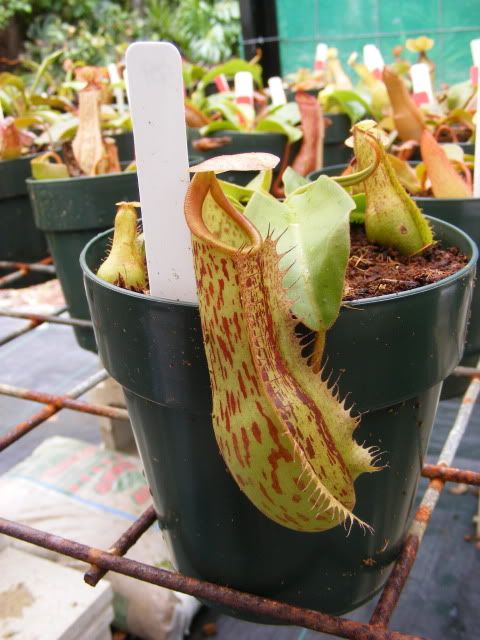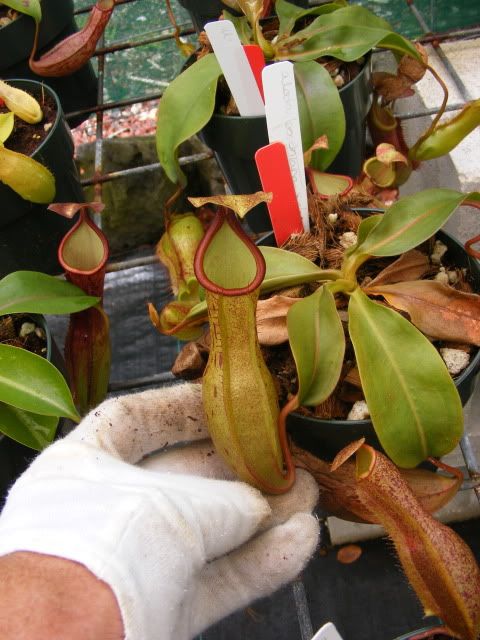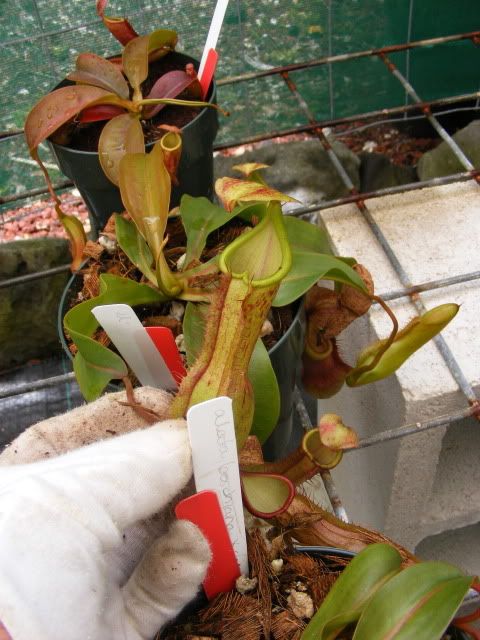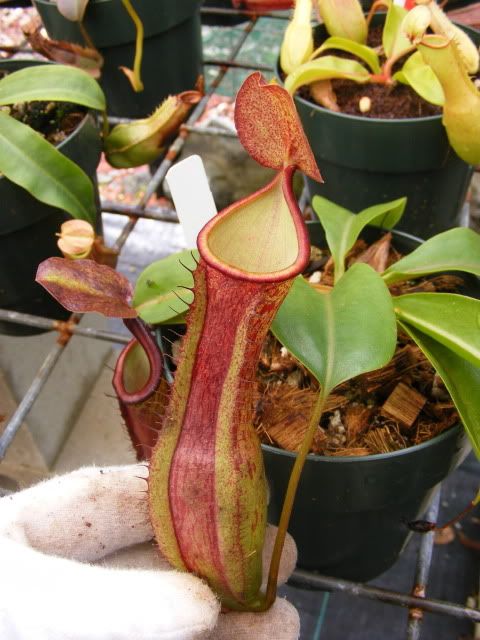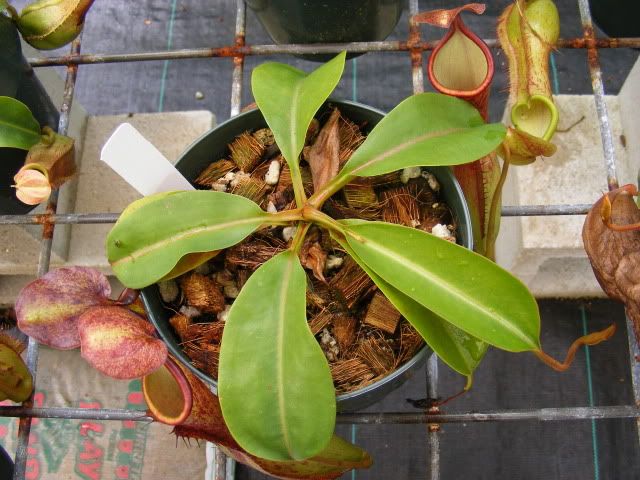 N. Fairyland NN5101031
N. sanguinea x clipeata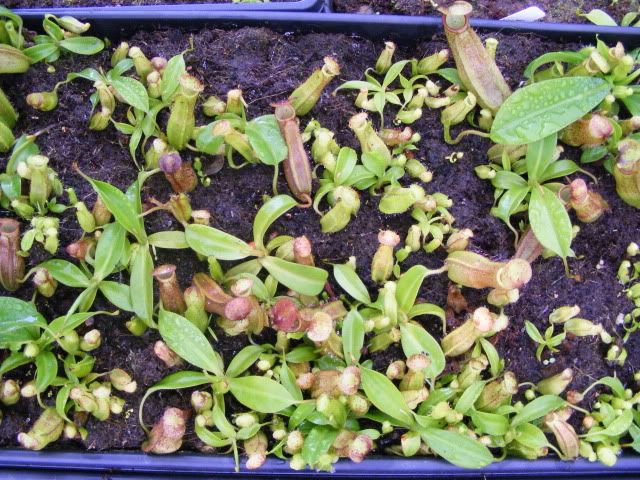 N. Meteor NN5110956
N. maxima x clipeata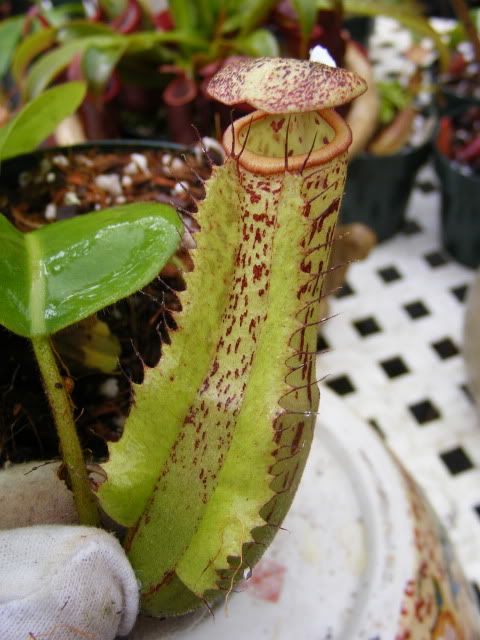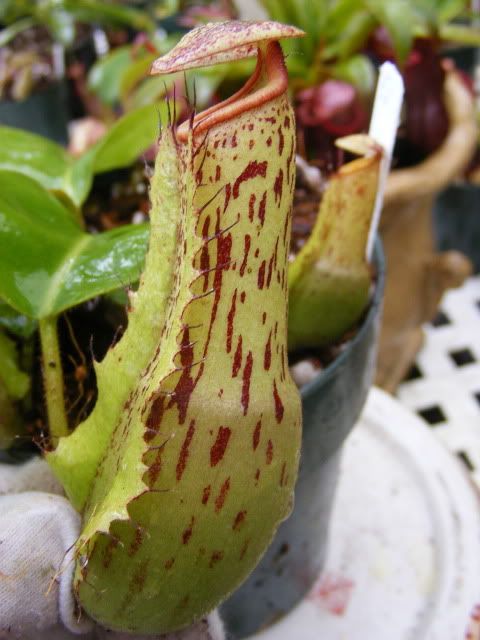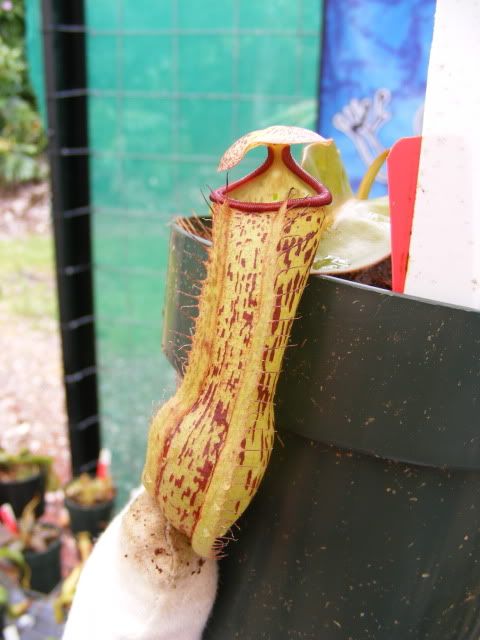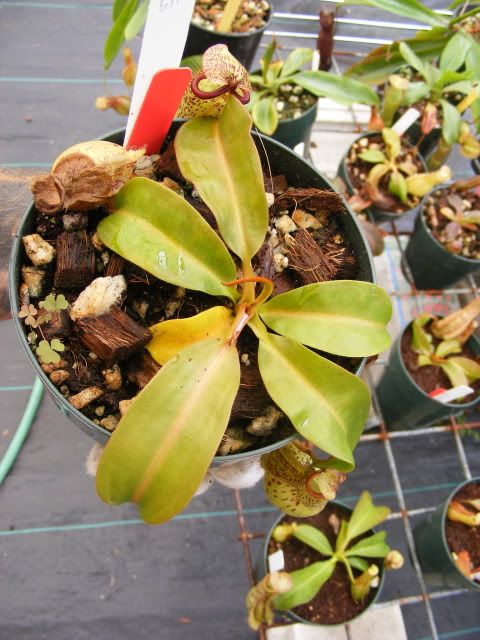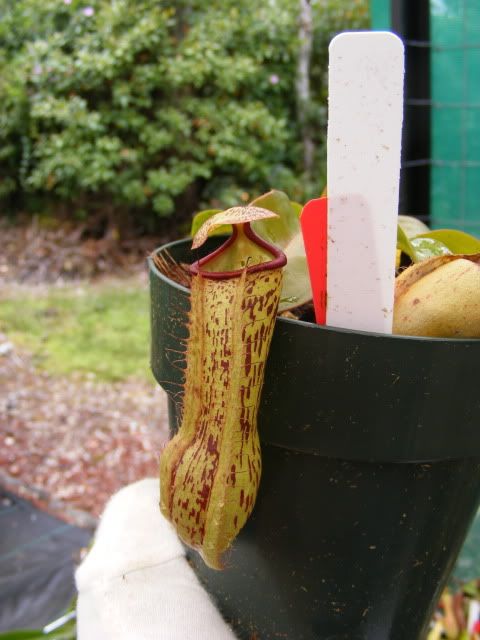 NN5121131
N. tobaica x clipeata
FAILED.
N. Clio NN5080830
N. alata
, lrg. peristome
x clipeata
N. J. Lovelock NN5201181
N. merrilliana x clipeataThere are several tray of this grex but the seedlings have been slow to grow so far.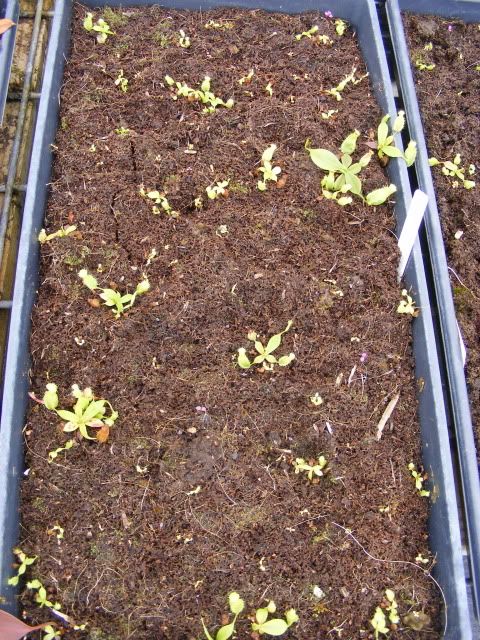 ---
Complex hybrids ……
N. Asterope NN5011097
N. (spathulata x veitchii) x clipeata
FAILED

N. Apollo NN5020339
N. (ventricosa x (truncata x veitchii) x clipeata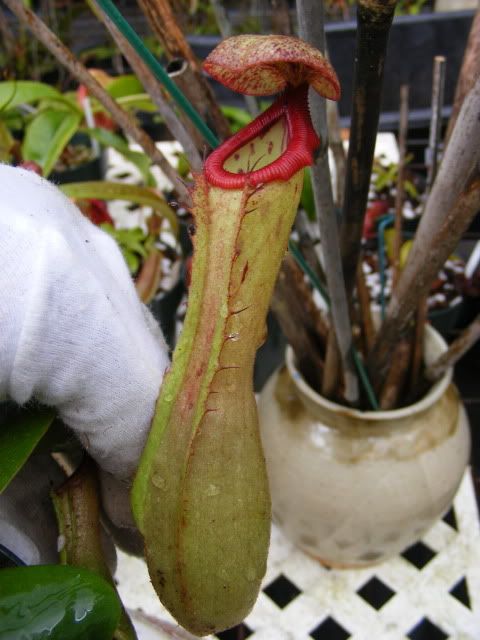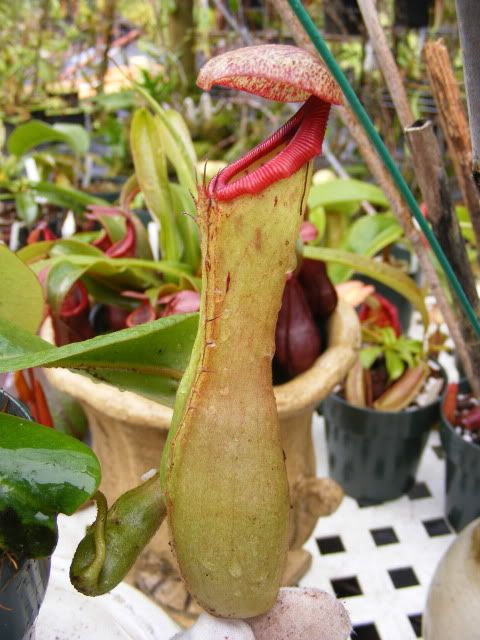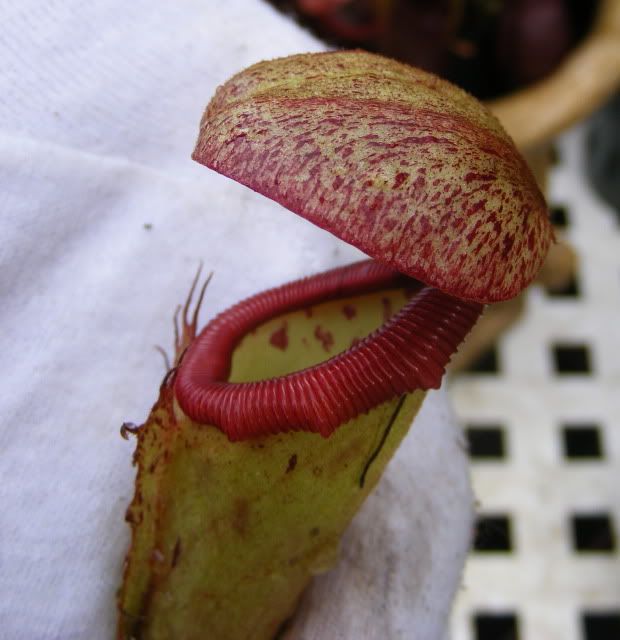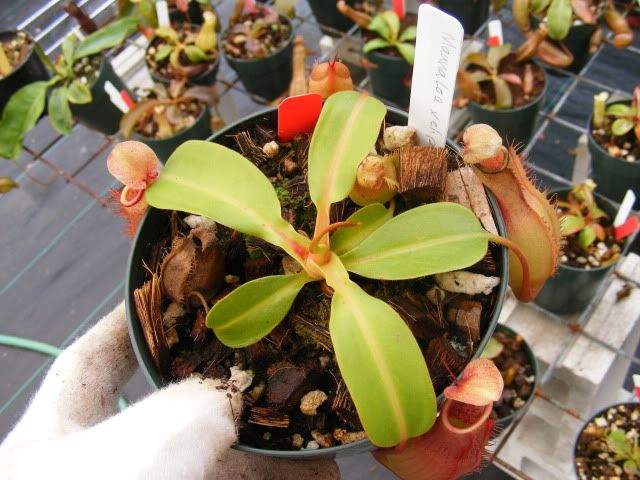 NN5030858
N. (alata x (ventricosa x (spathulata x veitchii))) x clipeata
N. Thalia NN5041044
N. (sibuyanensis x (macrophylla x' lowii)) x clipeata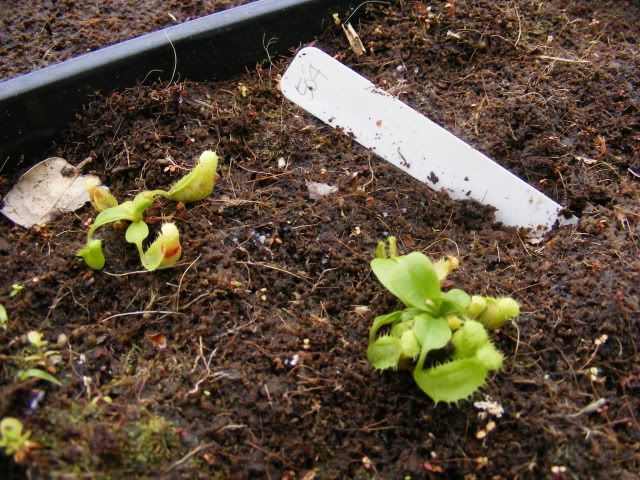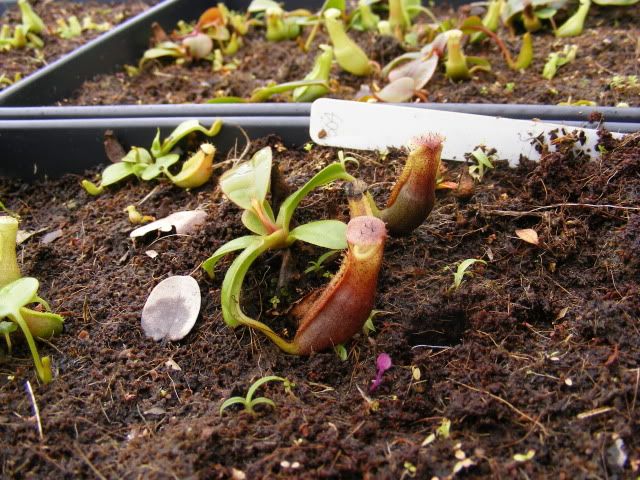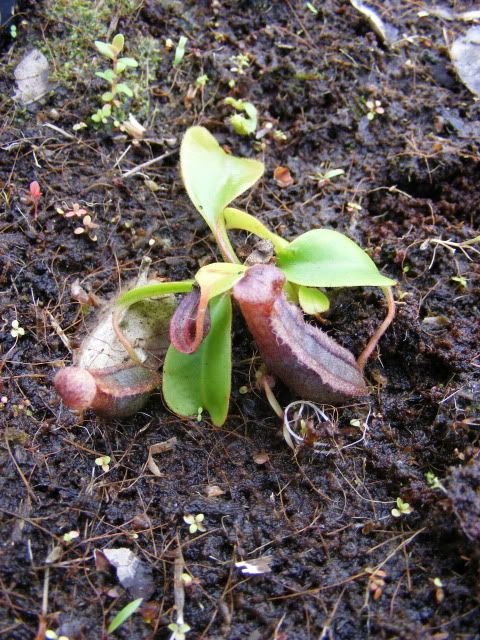 NN5130923
N. ((kampotiana x maxima) x (fusca x veitchii)) x clipeata
NN5140646
N. (ventricoa x (macrophylla x' lowii) x clipeata
N. Tercia NN5160721
N. (merrilliana x truncata) x clipeata
N. Aurora NN4981165
N. (ventricosa x insignis) x clipeata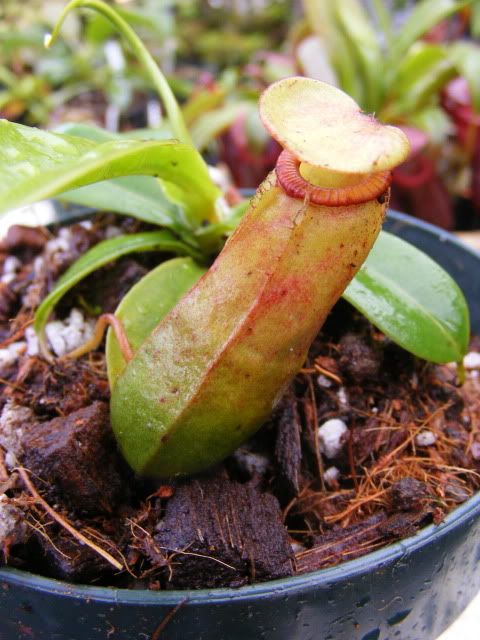 N. Calliope NN4970587
N. (ventricosa x (ventricosa x maxima)) x clipeata