Post by sativ on Jun 8, 2011 14:01:02 GMT -10
Each nep's grower comes to the moment, when his terrarias are too small to keep all plants inside... I have too low amount of time to care about greenhouse, and too cold winters here in Poland , so i decided to build 100% automatised growroom in my basement

First thing was to remove my old growroom from basement and move plants to temporary home [simple 400W HPS in other, small basement]
After that i started from making new floor, and refreshing walls in target- basement: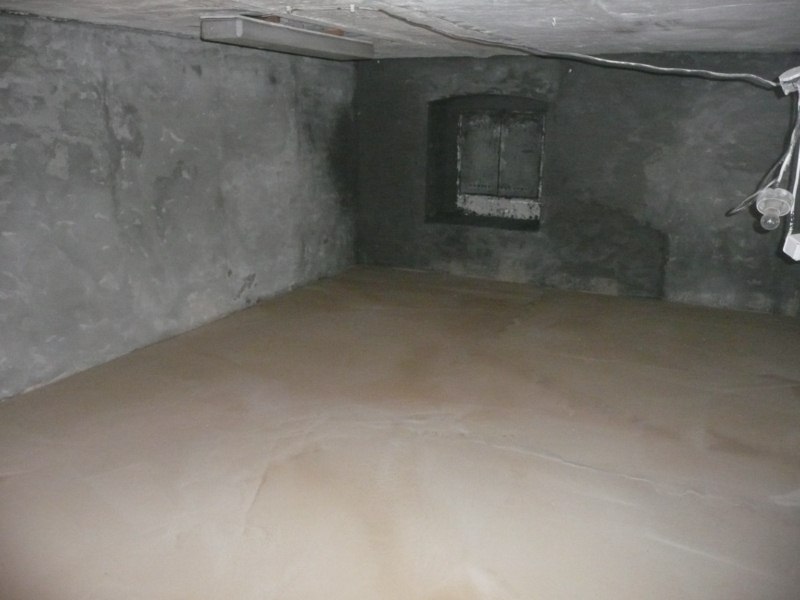 Growroom must have well heat- insulation- so i decided to build double- walls with air- gap between. Also water waste collecting in basement is hard, so floor had to be built with small angle, letting water to fall in one side like in very big pipe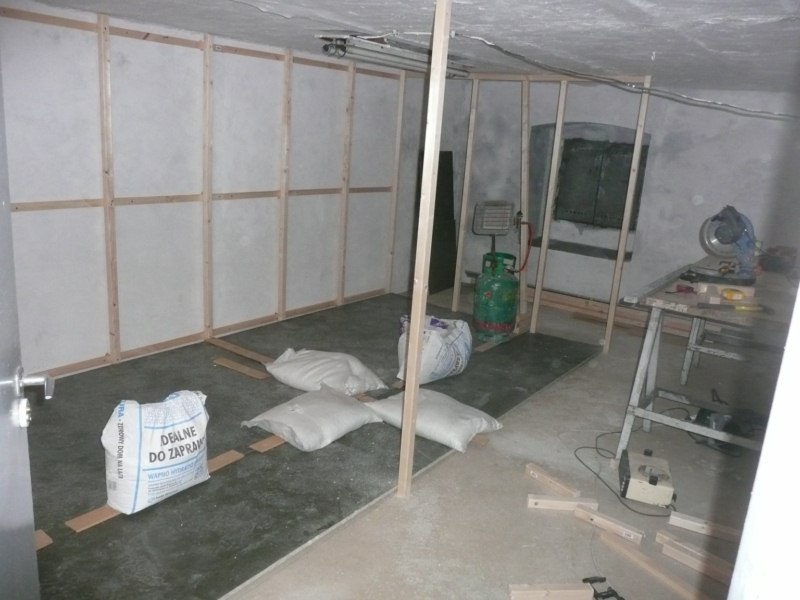 Wooden walls are best option- price, easy performing, they can handle some water and humidity due to fast drying on opposite side.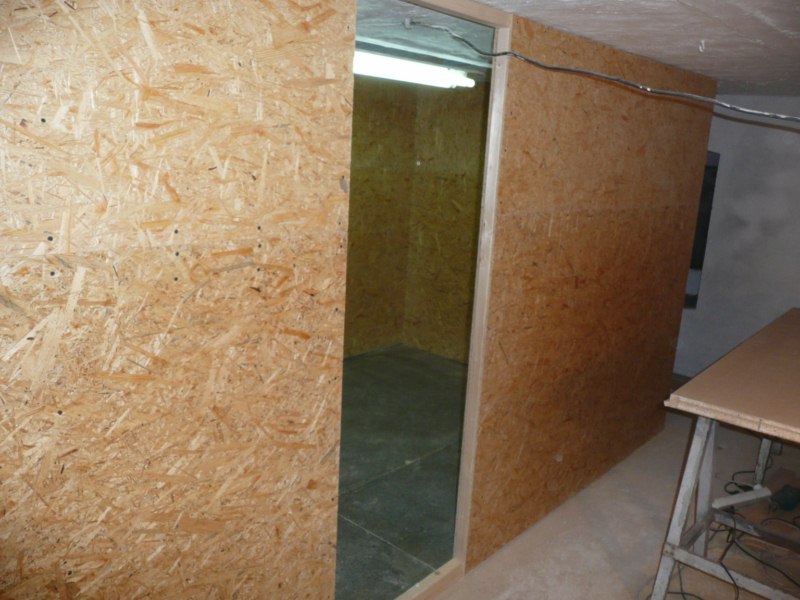 After that, i cutted all needed holes in walls, installed the AC unit inside and started to cover walls with reflective foil, water isolation and great heat insulation in one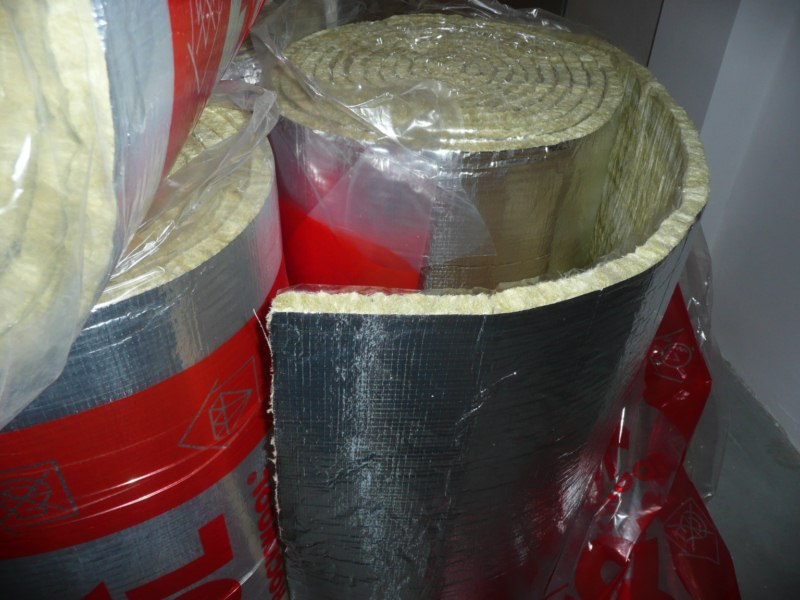 On the "backstage" i mounted compressor, water supply, water waste collector, and mounted pipe for removing the water waste.
Also- 2 fans, one for changing air inside growroom, 2nd one for keeping inside walls dry, and keeping whole basement at quite dry level.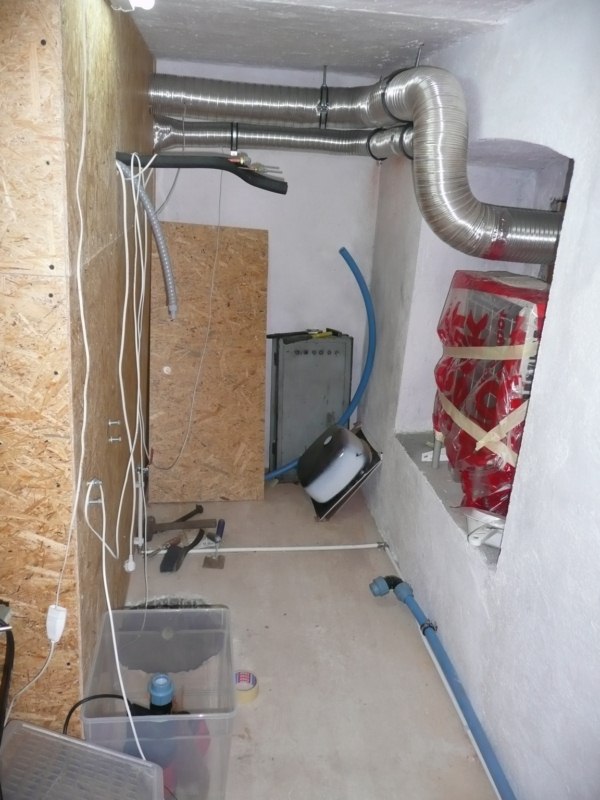 Humidification system is not working [misting is enough to maintain high humidity] but it can be plugged to water-mist generator all time.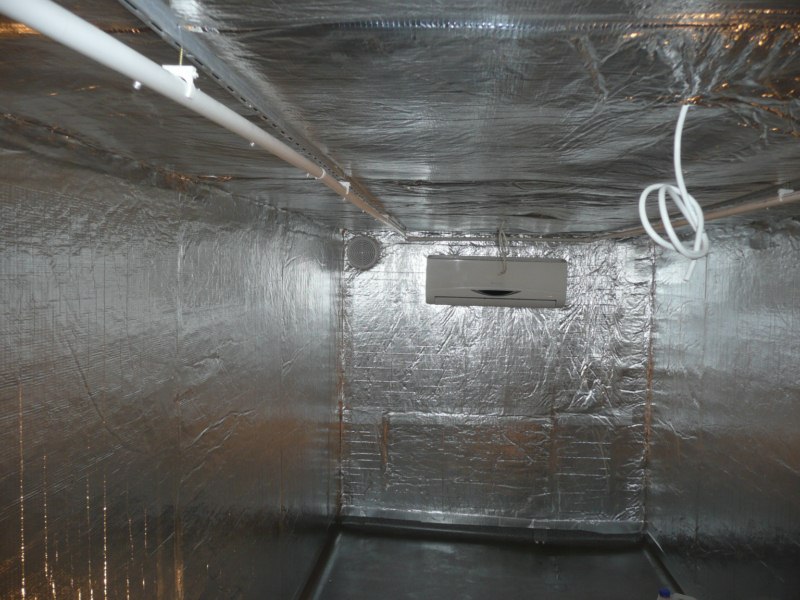 I decided to use induction lighting [some info-
www.inda-gro.com/
, but i used hermetic M-land lights], 2x 200W and after some time i added also one 250W HPS for helis

+ induction lights, misting, shelves for plants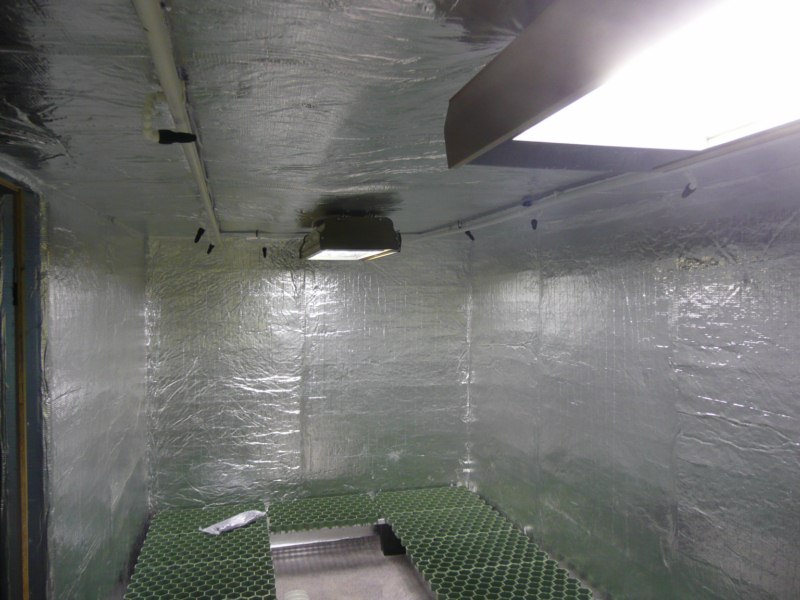 "Backstage" now: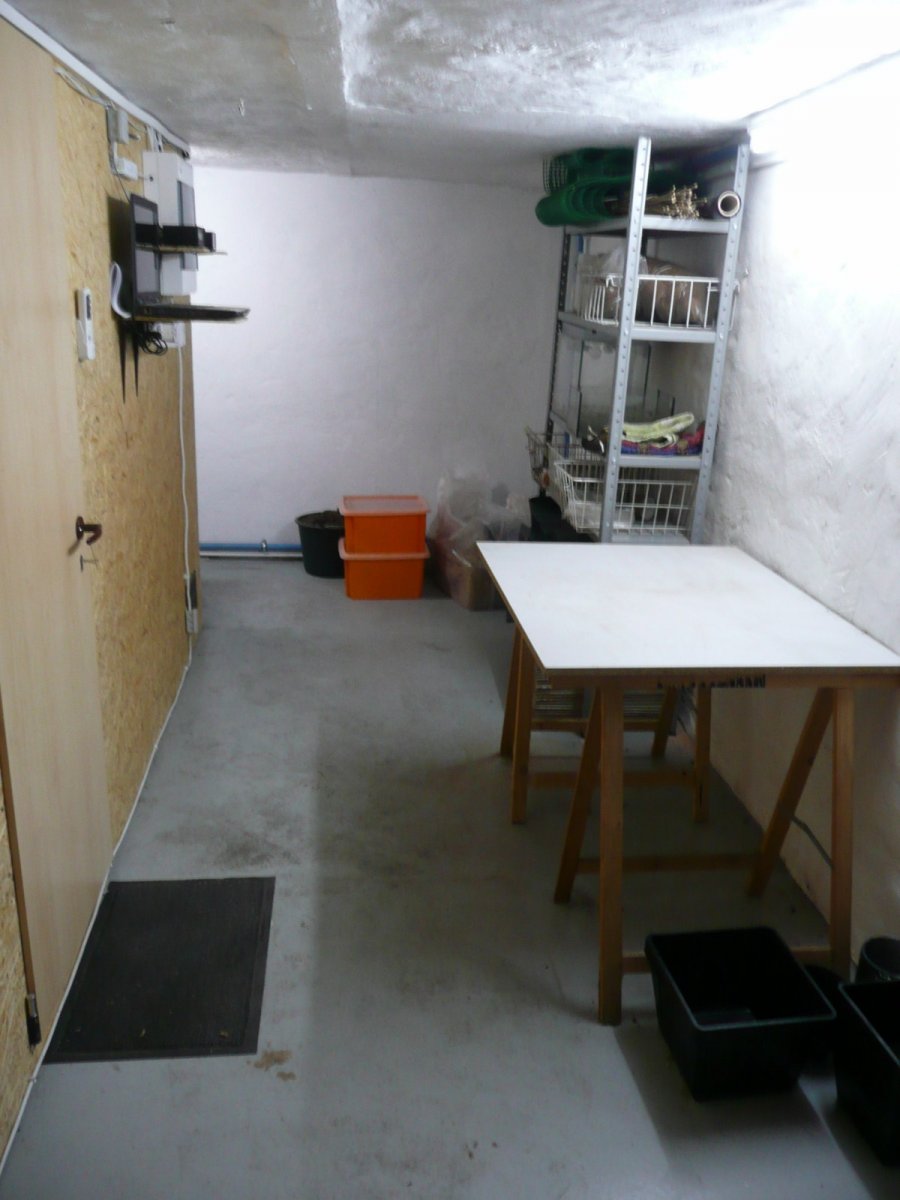 Water waste collecting, and automatic pump for it's removing.
Water supply is 60l bucket automatic supplemented with water from RO filter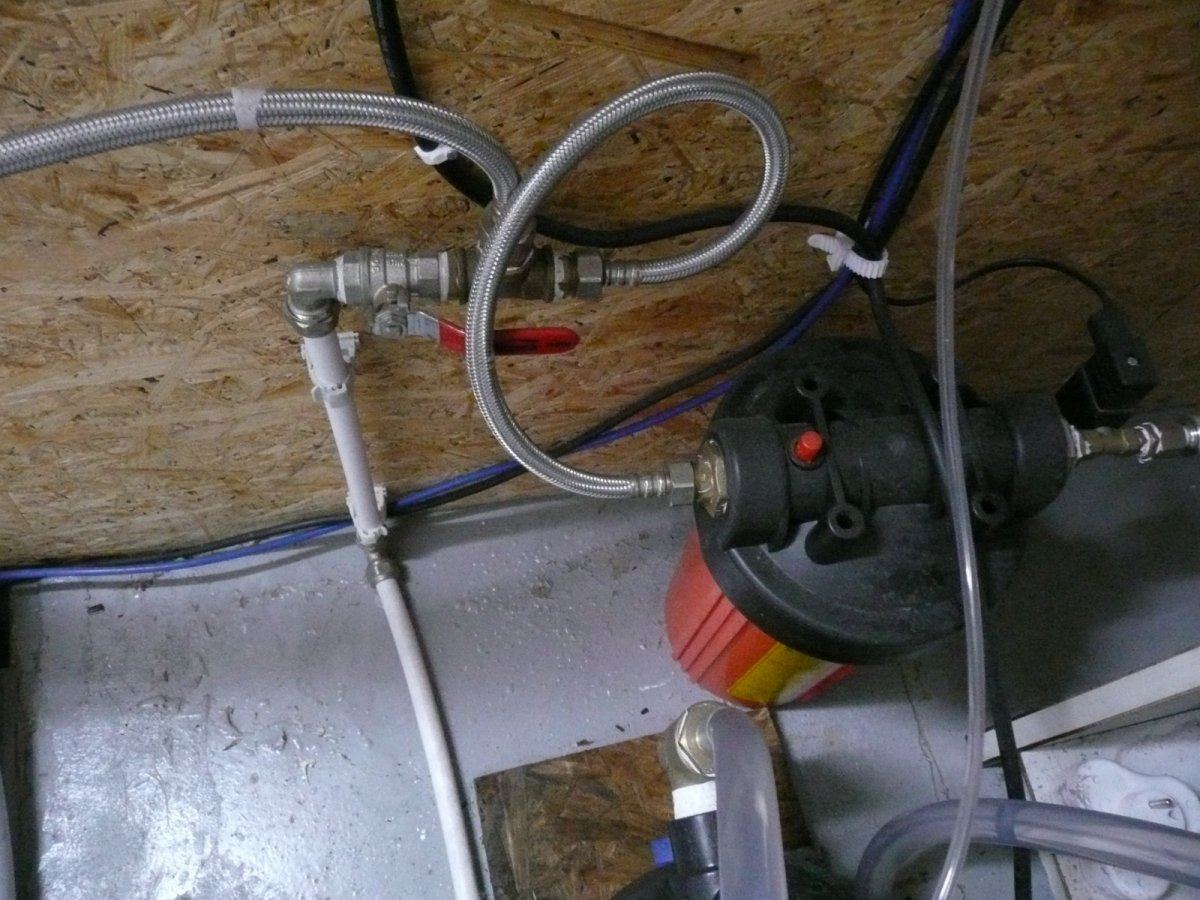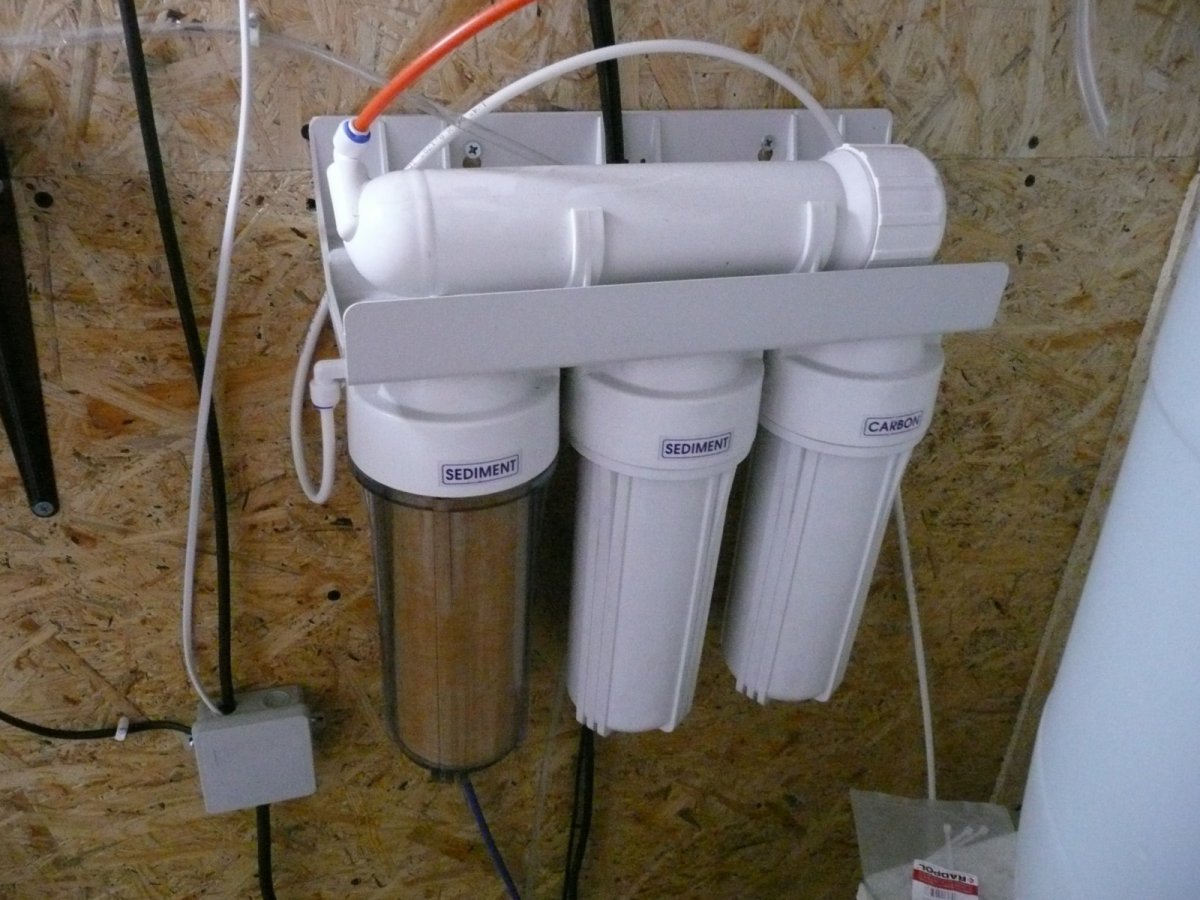 Electrovalve opens, when water gets under this Pt sensor, and swithes off when it touch upper one [hard to see on this photo]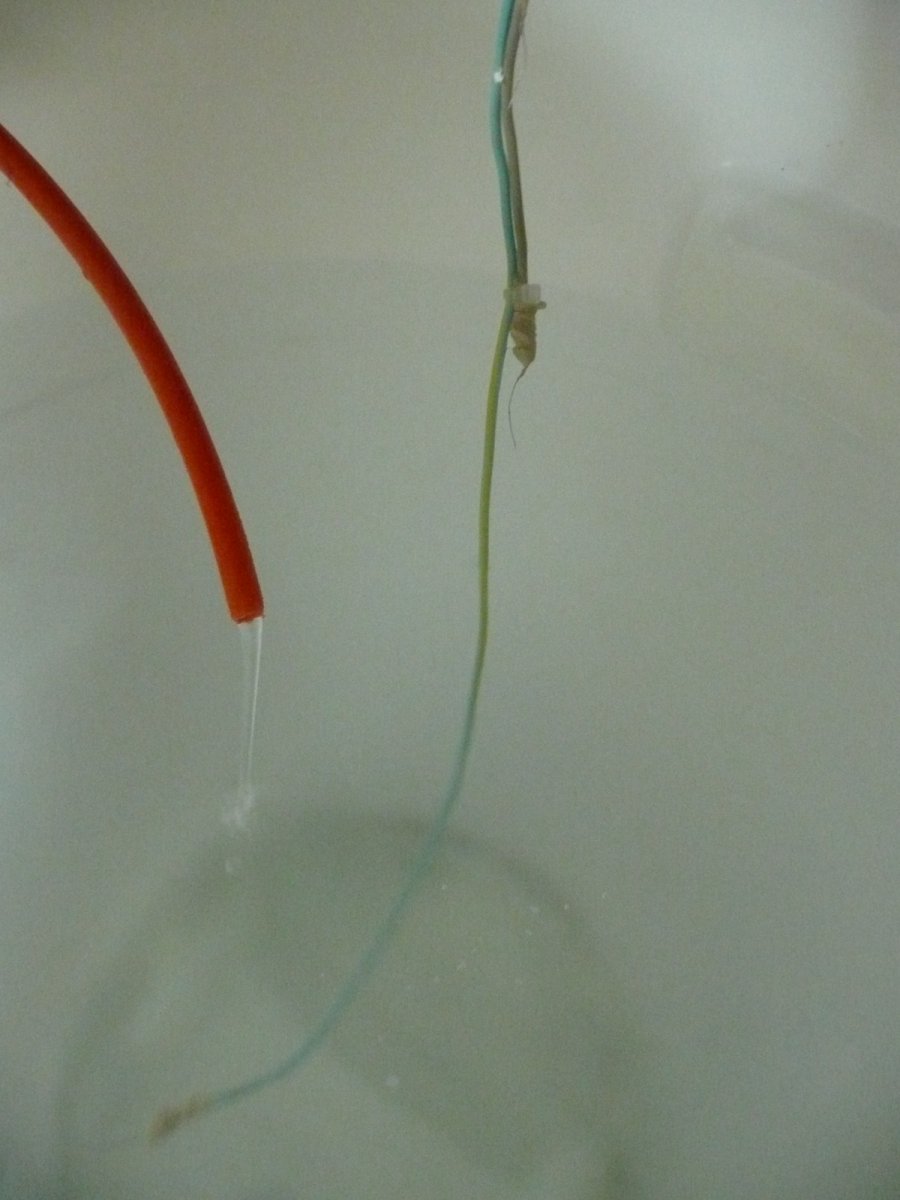 Misting system pump: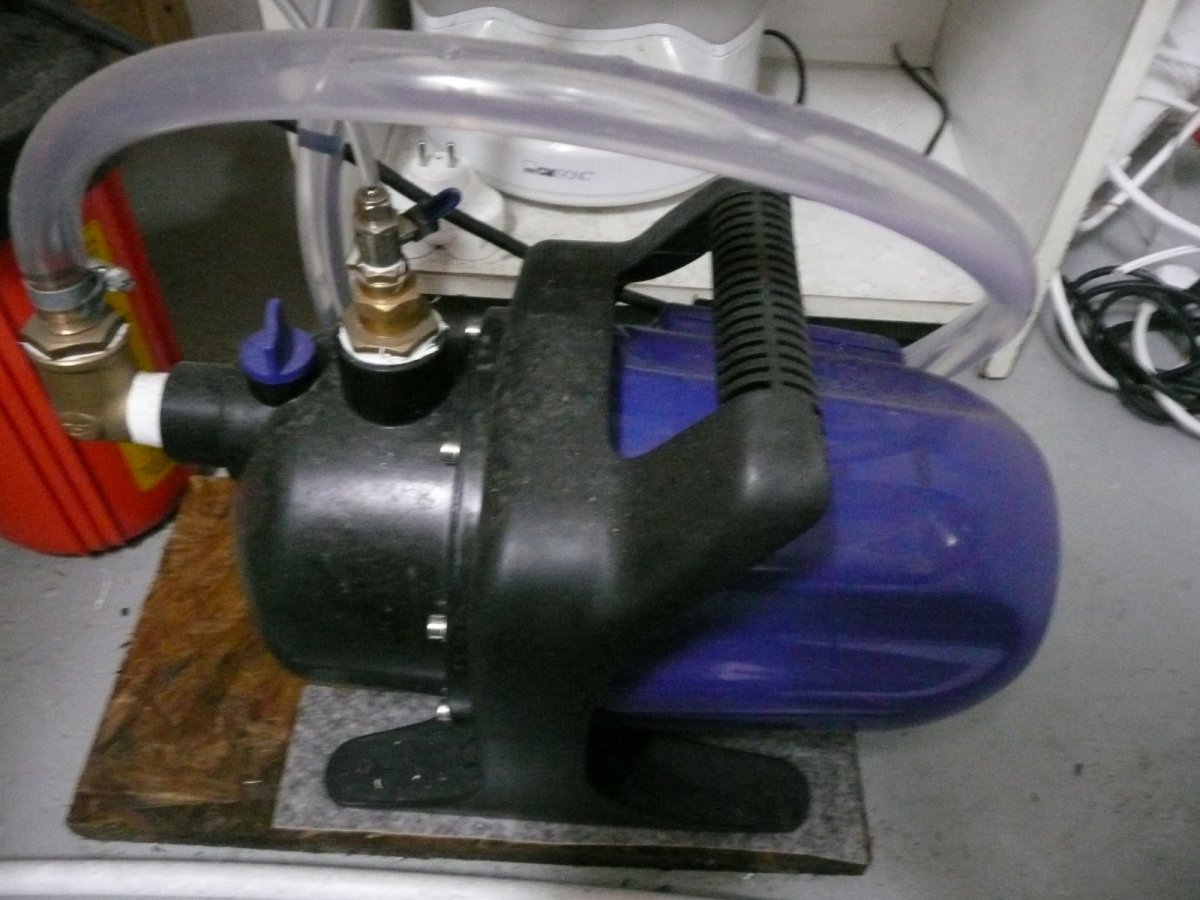 Spraying noozles built by myself from components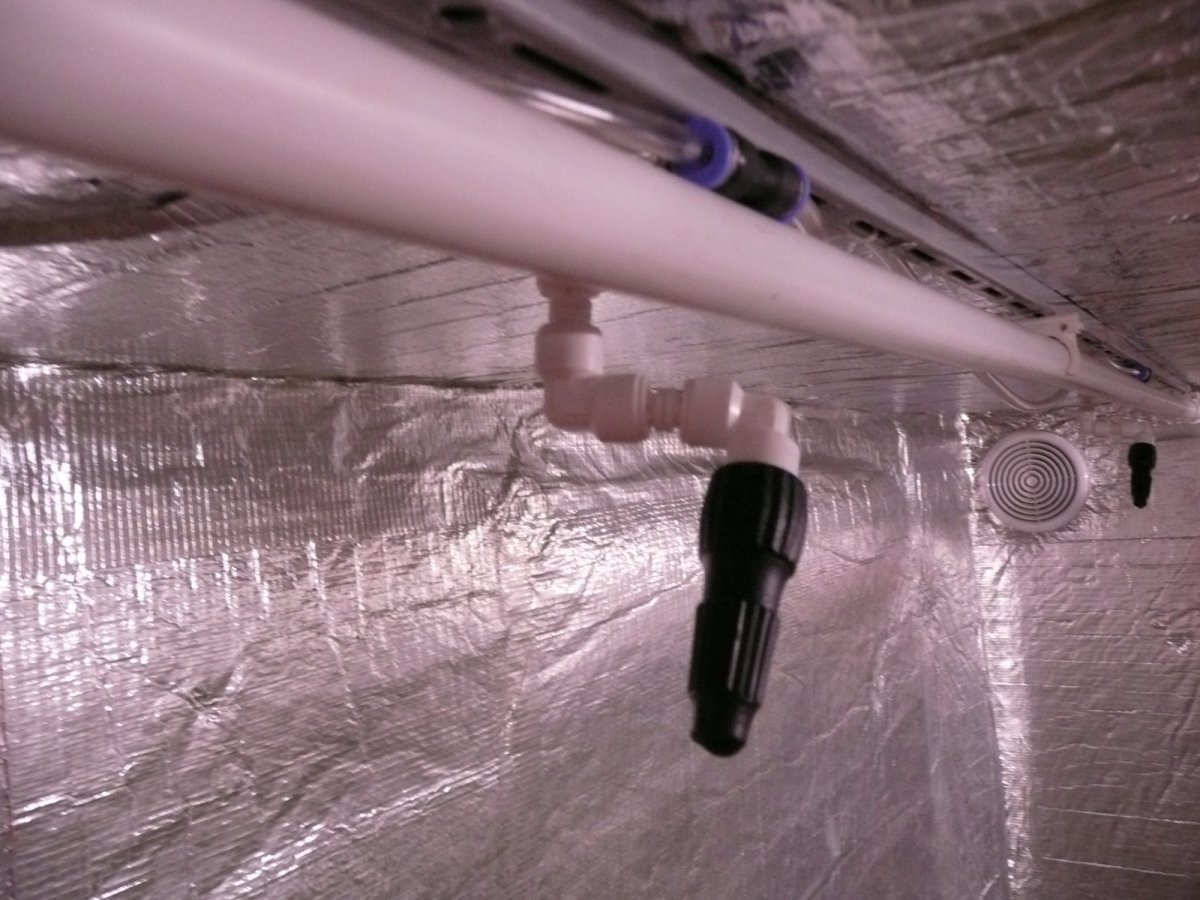 Heating in winter is realised with 2 of them:
Heart of system- PC and 2 drivers. With free time i will manage to control system via internet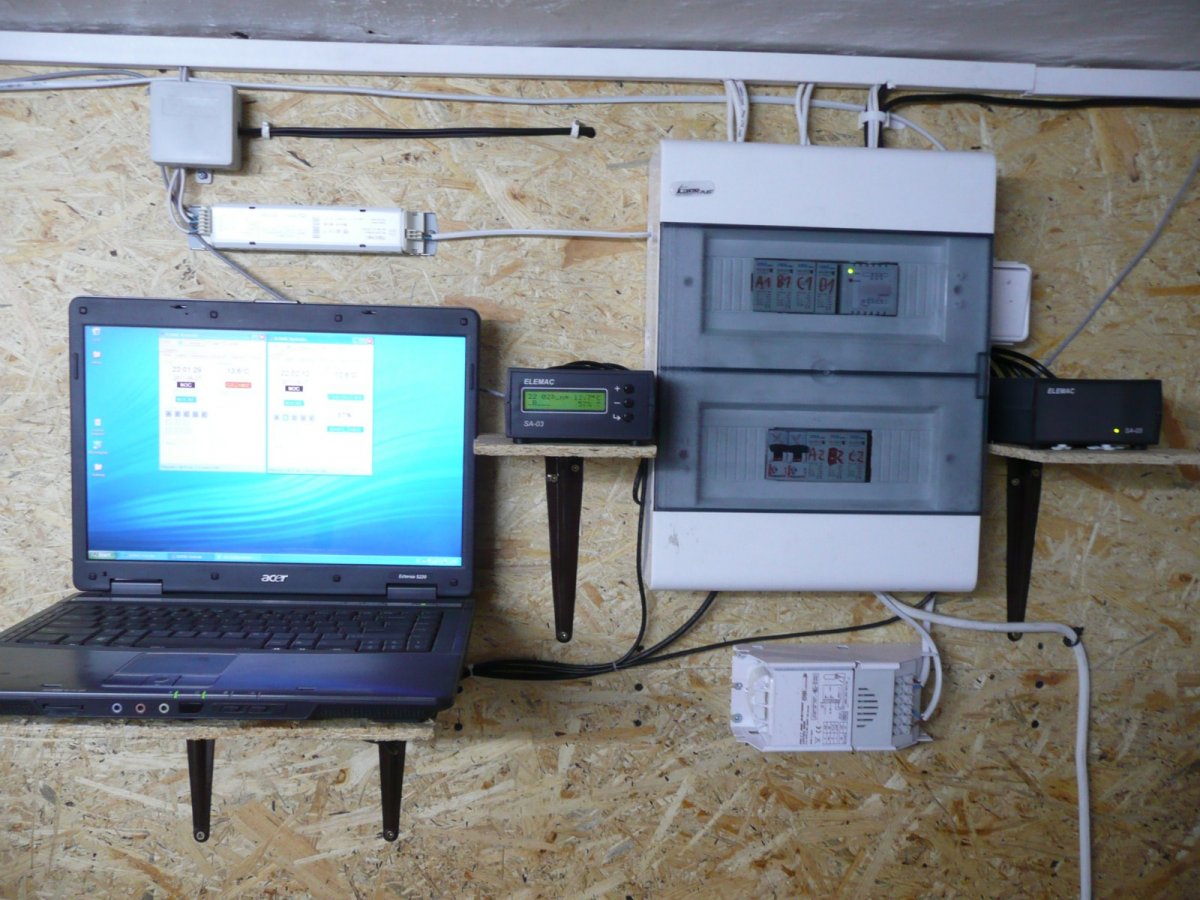 Drivers turns on/off equipment with contactors. All mess inside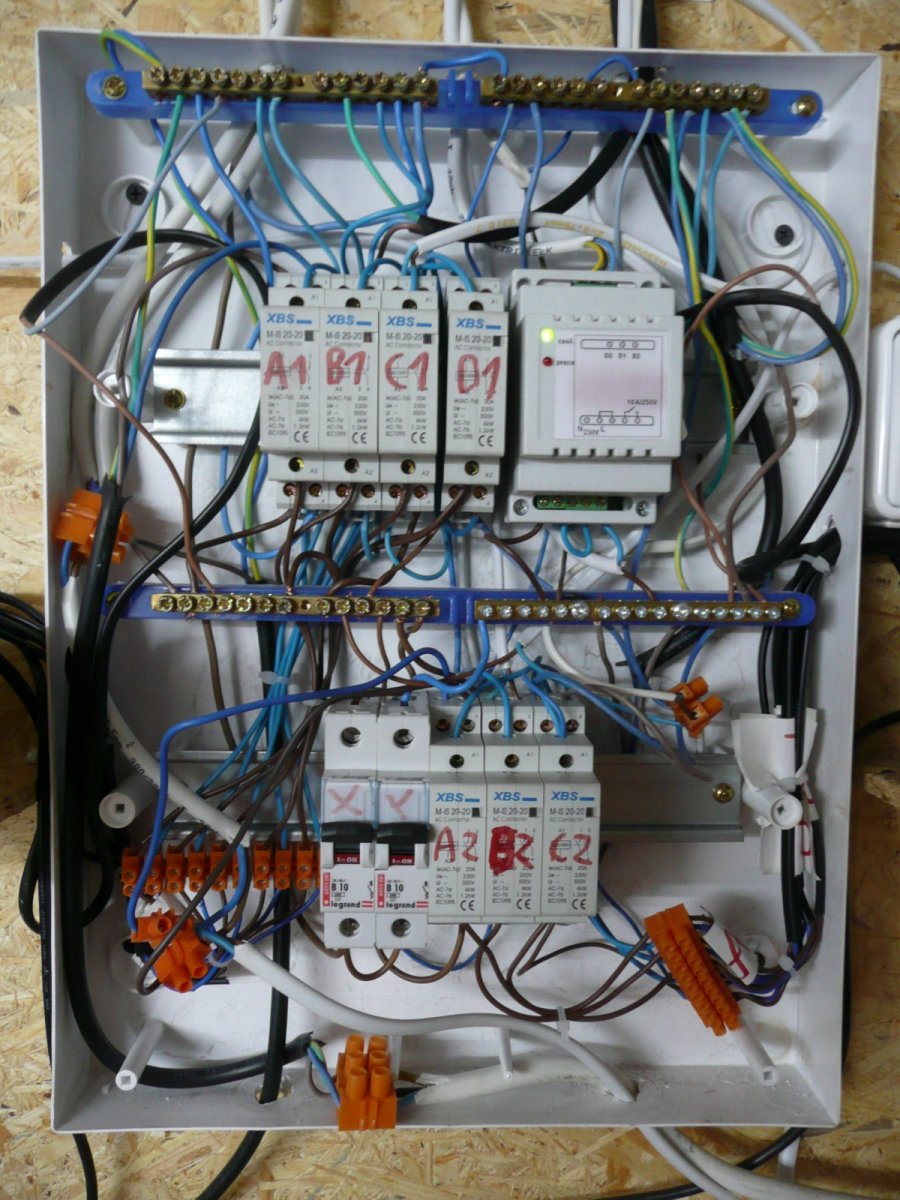 It works

Timeline:
lighting:
7.00- ON 2x30W fluorescent tubes to simulate sunrise
8.00- OFF 2x30W fluorescent tubes, HPS and induction ON. Start of the daytime, end of the nighttime
21.00- ON 2x30W fluorescent tubes, HPS and induction OFF
22.00- OFF 2x30W fluorescent tubes, end of the daytime, start of the nightime
misting- every 4 days- ON for 7 minutes, each 2h 20 min in daytime- ON for 6sec.
temps:
Daytime max 25.5, hysteresis 3*C [cool to 22.5 and switch AC off]
Nighttime max 16*C, hysteresis 3*C [[cool to 13 and switch AC off]
Some photos from inside

2x 30W tubes
AC unit
2nd part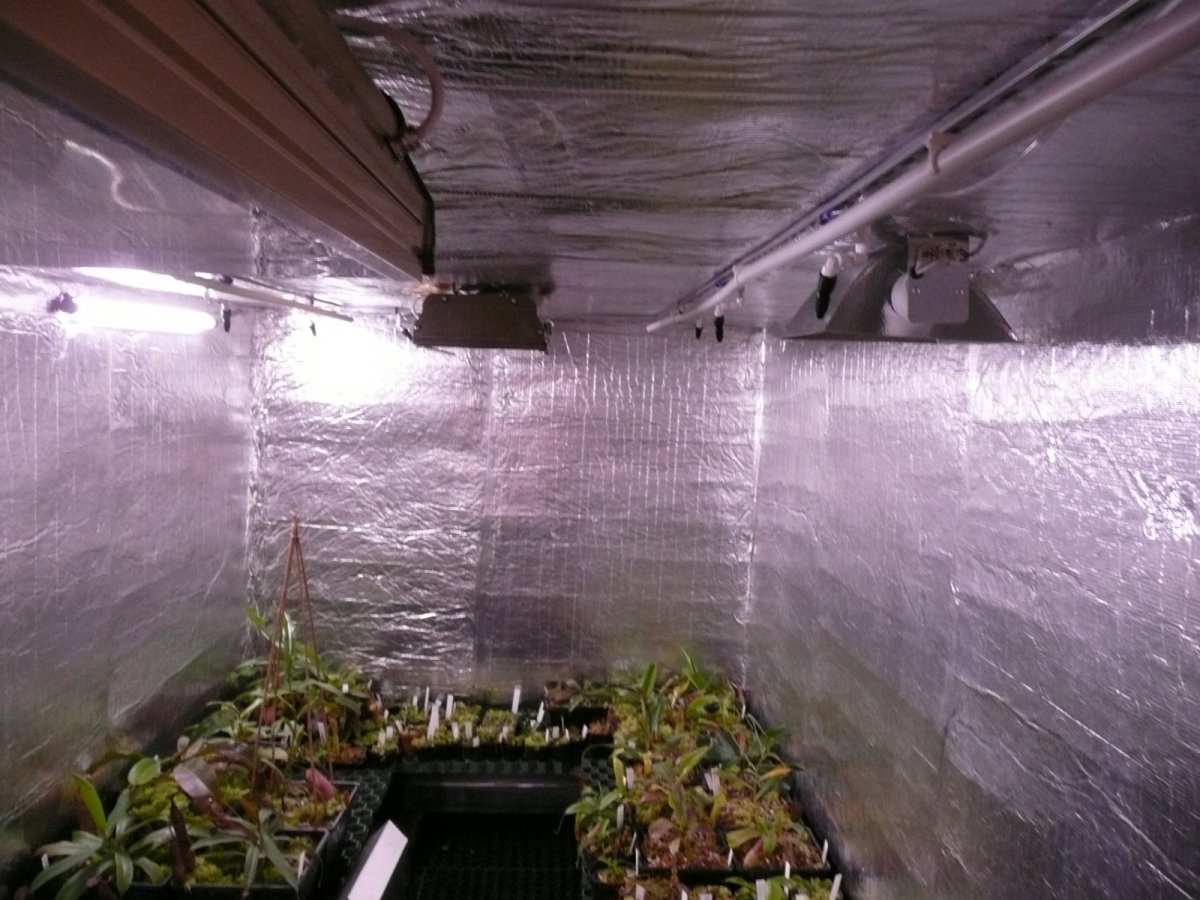 All lighing ON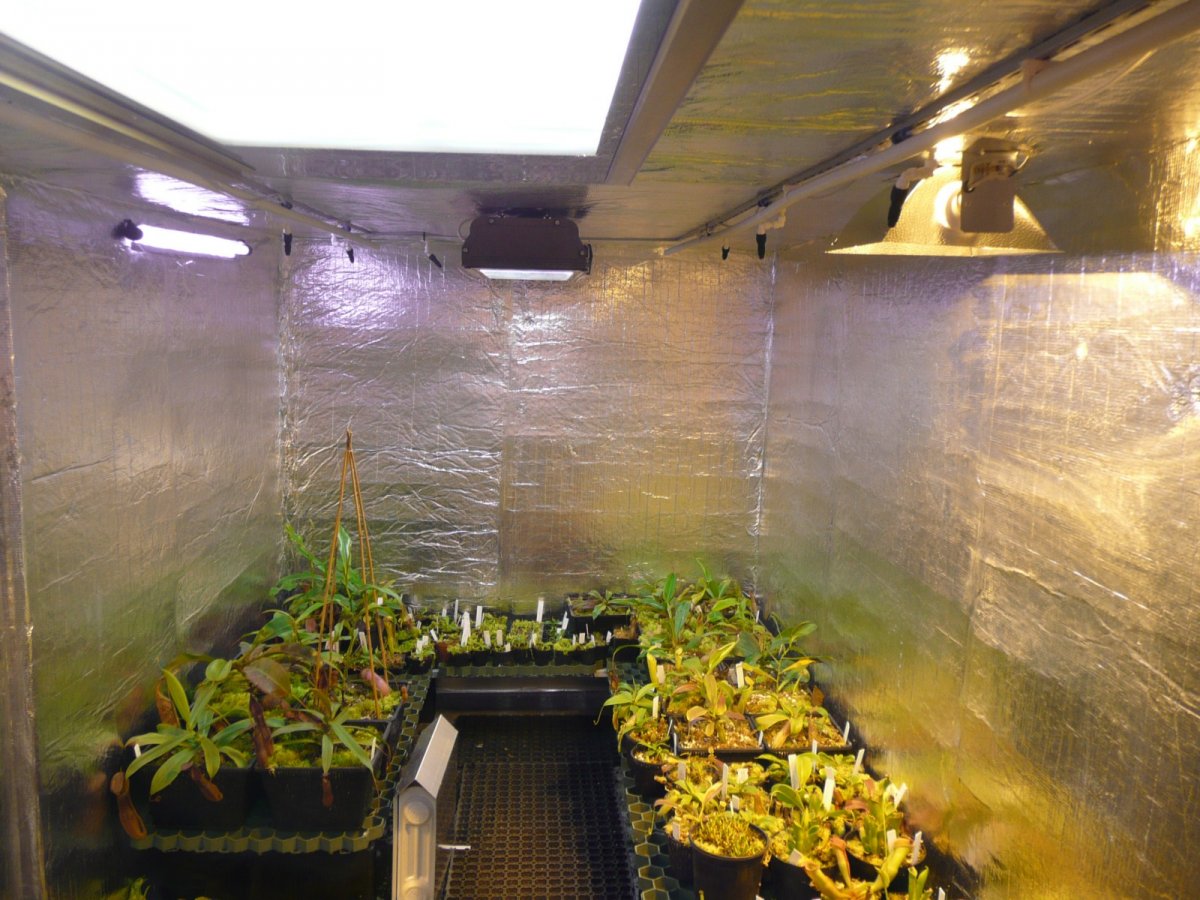 Plants:
H.exappendiculata seem to like new buddy- HPS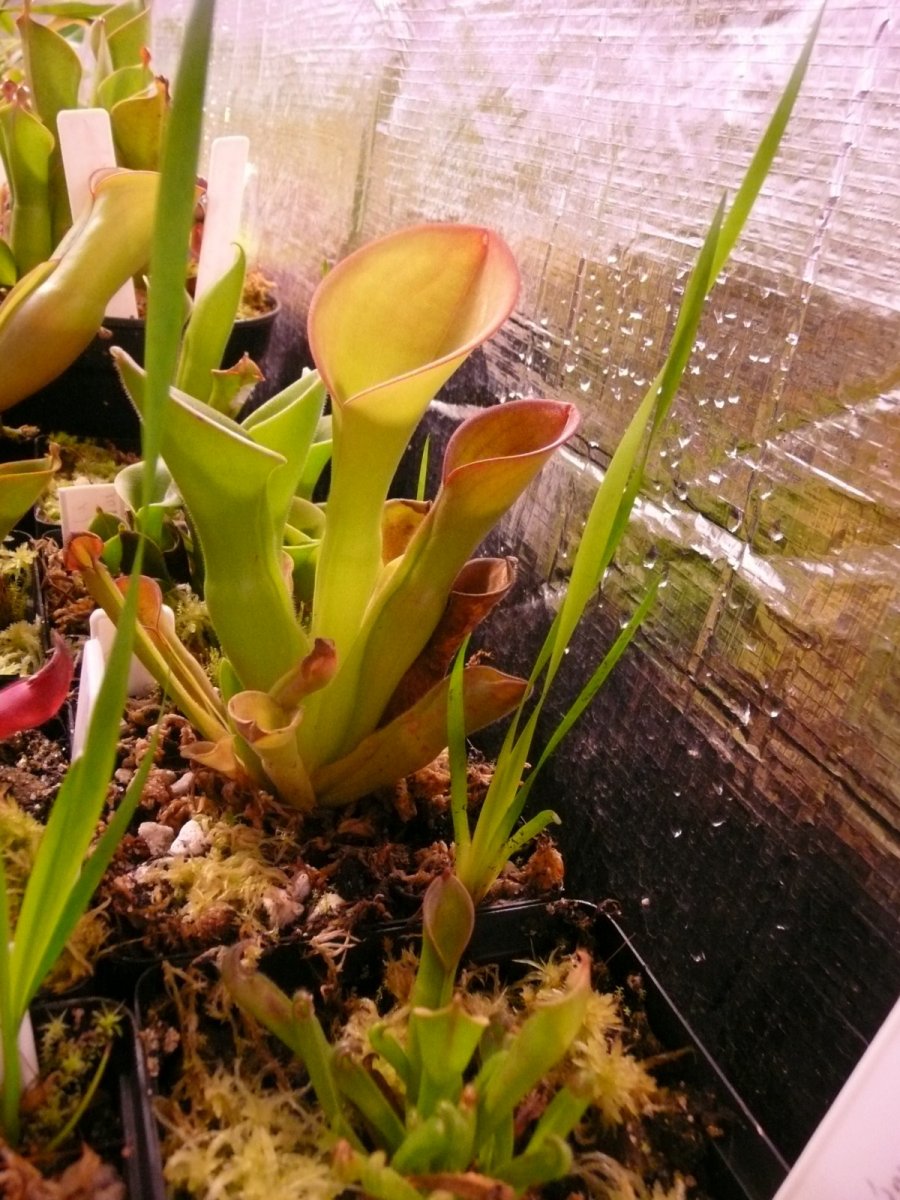 Other ones also seem to like it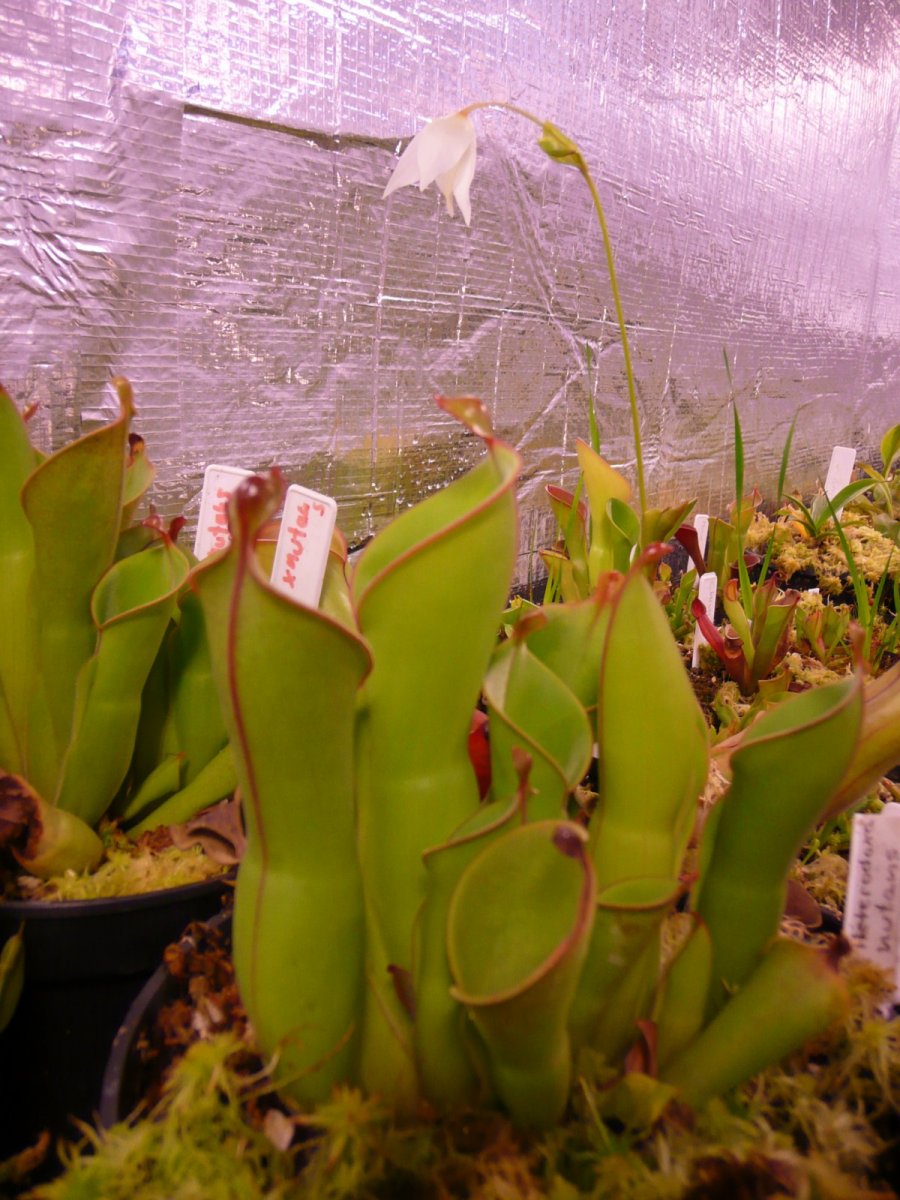 Flowering N.mini maxima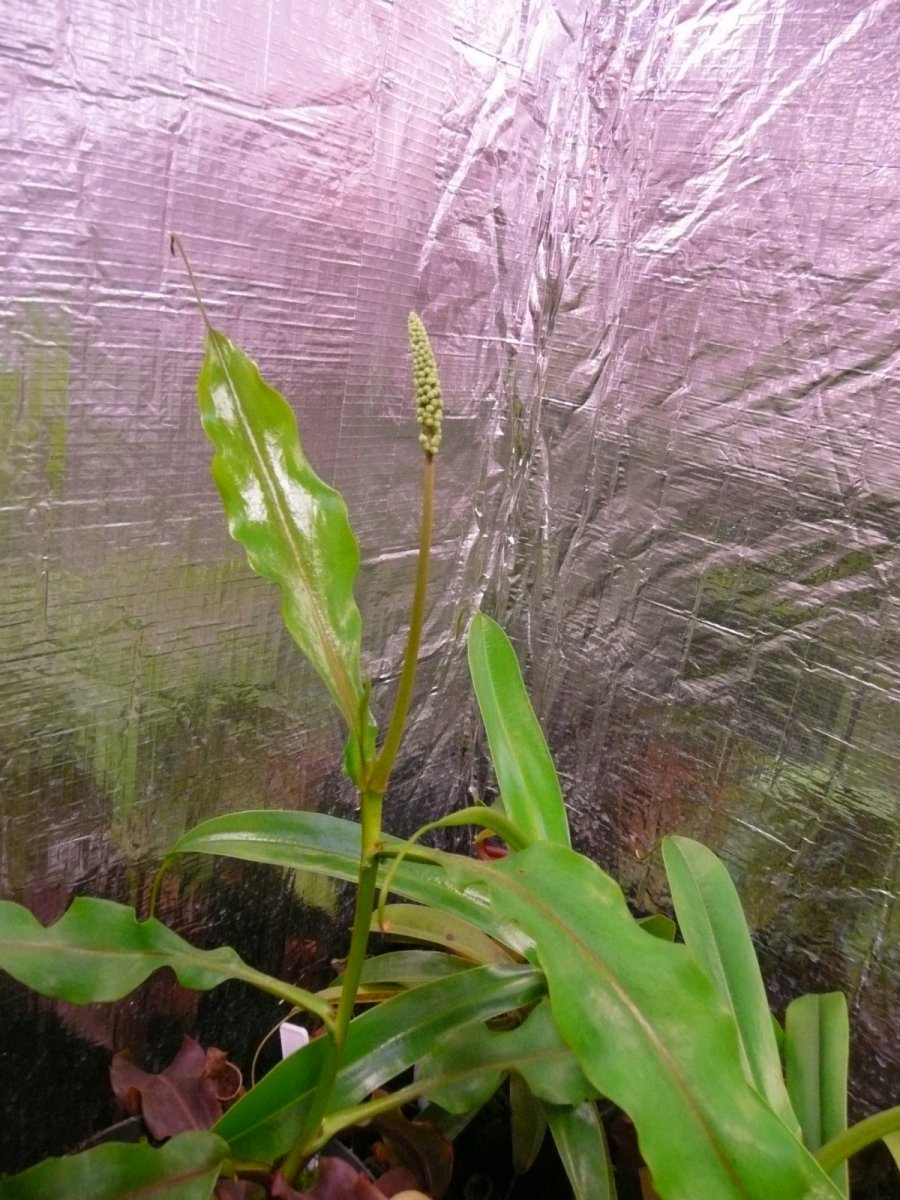 Chaniana finally start to grow after repotting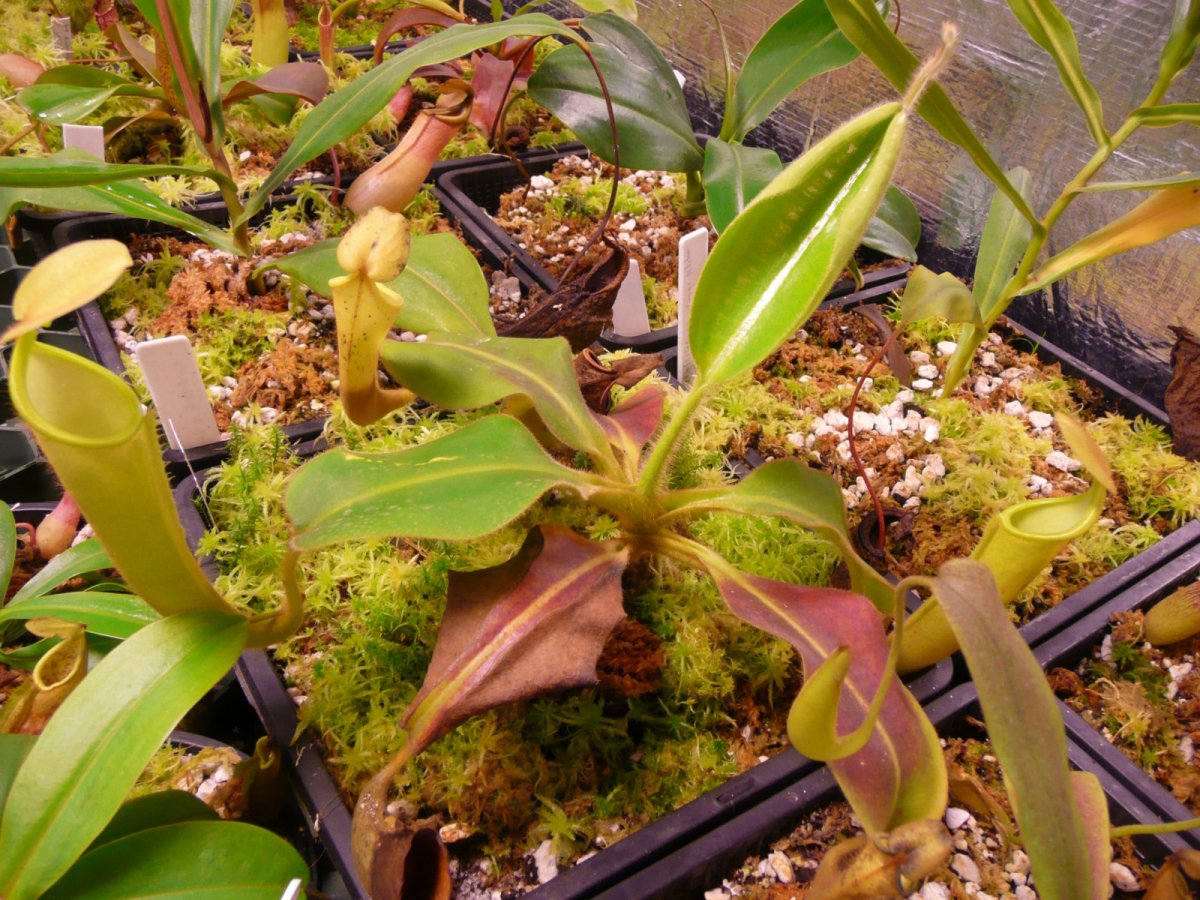 Group photo
Jamban also start to grow after repotting
spectabilis X (lowii X ventricosa) [hidden with lowii x boschiana leaf

]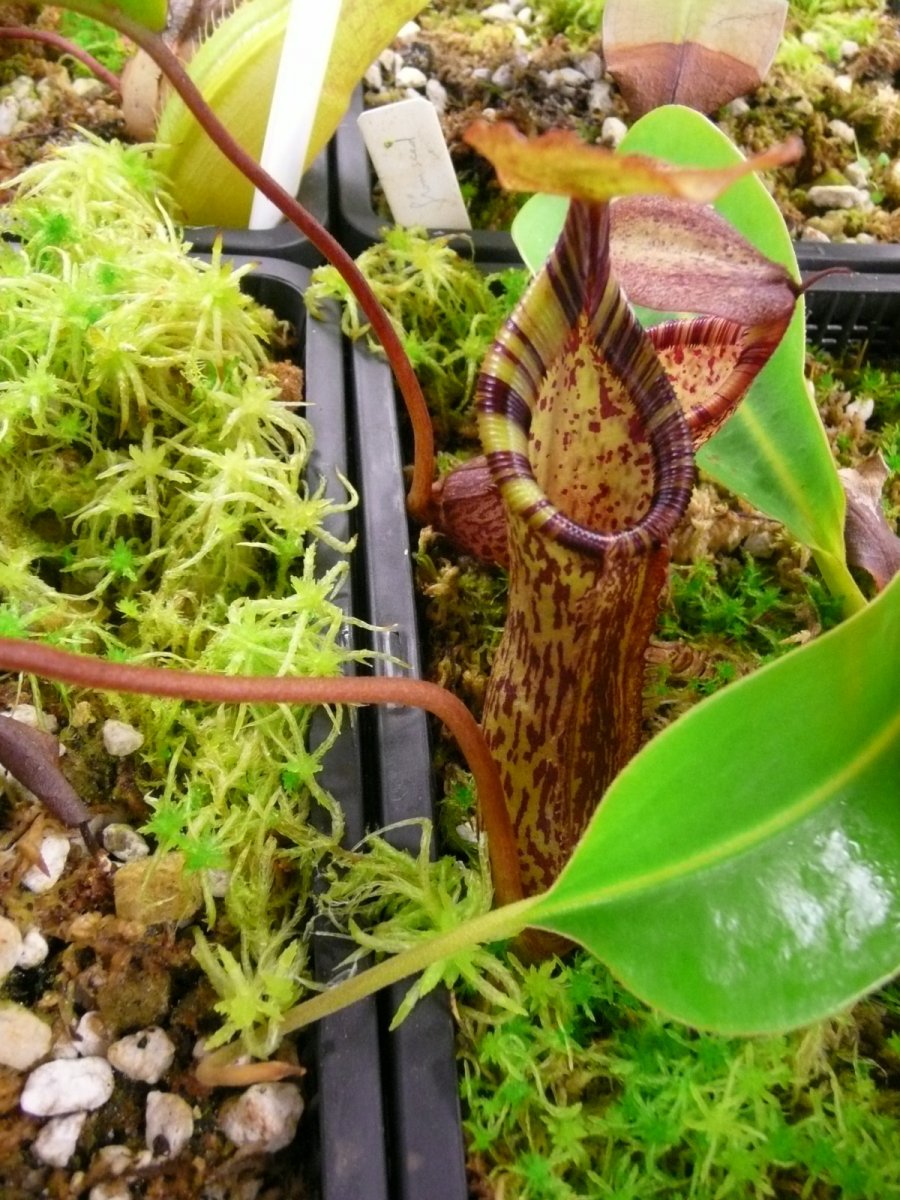 Some seedlings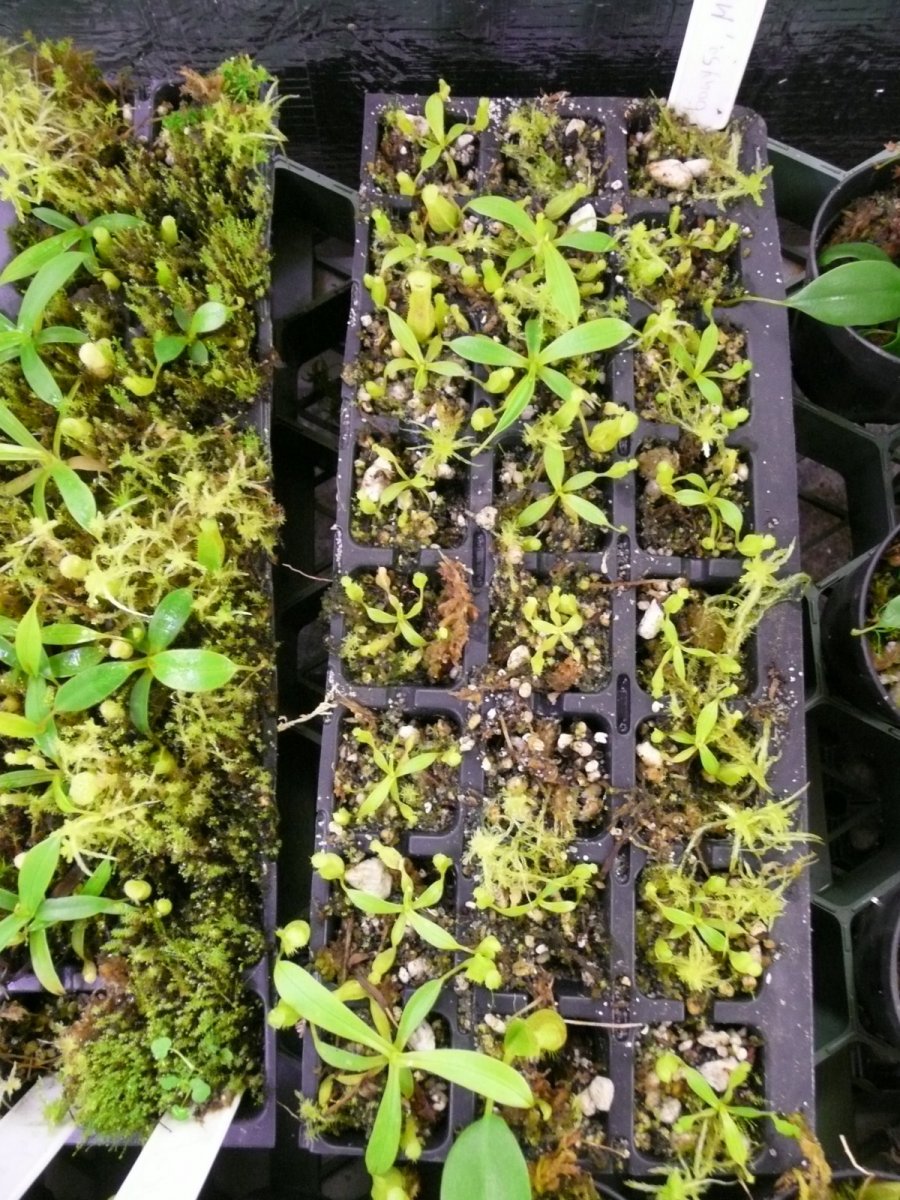 And tiny sweet macrophylla
In case of questions- ask

I hope You will use this idea to build Your growroom and stop to crowd plants in terrarium